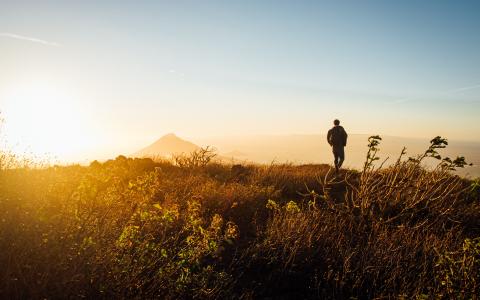 July 28, 2020
As it turns out, economic crises tend to launch new firms. The future is uncertain, especially with the ongoing questions surrounding the coronavirus, but it seems logical that after a coming market correction, asset managers will be laid off by their current larger firms in an attempt to cut costs. This will lead many to start their own firms. 
During the RIA in a Box "The Path to Independence: How to Build Your Technology Stack" webinar earlier this month, industry executives asserted that despite the coronavirus crisis, now is the right time to start an RIA firm. GJ King, president of RIA in a Box, revealed that during the last financial crisis,"Our industry saw a record number of new RIA firms created." 
Data from a new eVestment study seems to back that assertion up. John Alexander, director of consultants and investors at eVestment, told Institutional Investor, that there is an opportunity for younger investors opening up and "Generationally, we're kind of facing a weird brain drain in investment management," Alexander said, pointing to aging executives who are contending with succession planning and firm continuity.   
According to data gathered by the firm, over 300 new asset management firms launch in 2009, the year after the 2008 financial crisis. That was the single highest annual number recorded in over 50 years. And eVestment recorded similar peaks after the dot com bubble burst.
The number of new firm launches has been declining since 2014, with the most recent year of data, 2018, shows just over 50 new firms, according to eVestment. But while challenging times often do breed independent solutions, there might be a slow down when it comes to brokers leaving wirehouses to start RIAs.
According to a survey conducted in April and May by TD Ameritrade Institutional, brokers who were looking to go independent, in many cases, have put their plans on pause due to coronavirus.
According to the 120 experienced advisors working at broker-dealers surveyed, 25% had plans to someday operate their own firm. Six months ago, 55% of those advisors had felt they could make the move within one year, however, only one third of those now expect to be able to make a move in the next 12 months.