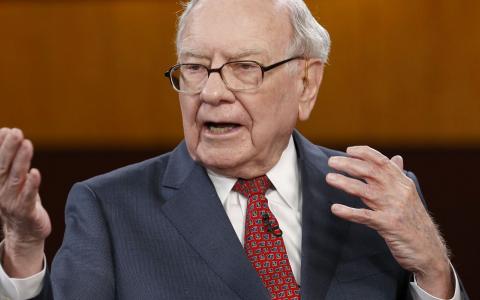 October 5, 2019
(Market Realist) Earlier this year, Warren Buffett, Berkshire Hathaway's chairman, said that he expects to only slightly outperform the S&P 500. However, the stock has underperformed by a wide margin this year.
Apart from the stock's underperformance, Buffett hasn't been able to find his "elephant-sized" acquisition.
Berkshire Hathaway lost 2.4% in the third quarter and underperformed the S&P 500, which gained 1.2%. The stock has risen 1.6% year-to-date, while the S&P 500 has gained 18.7%. As a long-term value investor, Warren Buffett might not worry about short-term underperformance.
Looking at this decade, Berkshire Hathaway underperformed the S&P 500 in 2011 and 2015. In 2015, Berkshire Hathaway announced the Precision Castparts acquisition. Buffett admitted that it wasn't cheap. Notably, Berkshire Hathaway's outperformance compared to the S&P 500 has narrowed this century. However, the stock's aggregate returns over the last five decades show an impeccable outperformance.
However, Berkshire Hathaway is sitting on a massive cash pile. The cash is mainly invested in short-term Treasury securities and doesn't yield much—especially in a rising market. So, there's a high probability that any fund that has overweight cash in a rising market will underperform markets. Some of Buffett's 2019 underperformance might be due to Berkshire Hathaway's massive cash holdings.
Second, Kraft Heinz seems to be hurting Berkshire Hathaway's 2019 returns. The stock has fallen sharply this year. Berkshire Hathaway is Kraft Heinz's biggest shareholder. Recently, 3G Capital, Kraft Heinz's second-largest shareholder, trimmed its stake in the company.
Berkshire Hathaway's portfolio of publicly traded securities is doing reasonably well this year. Apple, which is Berkshire Hathaway's biggest holding, has outperformed markets by a wide margin this year. Meanwhile, Buffett might have missed the bus by not adding more Apple shares in the fourth quarter of 2018. 
In this year's shareholder letter, Warren Buffett talked about an "elephant-sized" acquisition. Basically, he was referring to a sizable company that Berkshire Hathaway can acquire. The last major acquisition was Precision Castparts. While Buffett has been looking at a big acquisition since at least the fourth quarter of 2018, deals haven't materialized. As a result, the company accumulated cash in its books.
Warren Buffett might have missed out in the fourth quarter of 2018. Even though markets fell in the fourth quarter of 2018, Berkshire Hathaway didn't go overboard on equities.
Buffett's aversion to tech stocks might be impacting Berkshire Hathaway's performance. Meanwhile, Pershing Square Holdings took a stake in the company, with Bill Ackman saying the stock is undervalued. So far, the markets don't seem to agree.
In our view, Berkshire Hathaway's massive cash pile might drive its growth. So far, Warren Buffett has played it safe with cash. There are various things Berkshire Hathaway could do with its massive cash pile. However, we'll discuss those options another day. For now, the bottom line is that Berkshire Hathaway's returns are trailing the S&P 500 this year.
A recession or a market crash might help the company identify value investment opportunities and deploy its cash pile. Such a scenario might be a nightmare for President Trump with the 2020 presidential election approaching. Earlier this year, speaking with CNBC, Buffett said, "I just hope I see a lot of recessions."
The sell-off in the fourth quarter of 2018 also rattled President Trump. He attaches great importance to how stock markets are faring. President Trump thinks that the stock markets reflect his administration's performance. Amid the sell-off in the fourth quarter of 2018, President Trump even advised buying shares. Looking at markets' performance in 2019, following President Trump's advice might have made you richer.