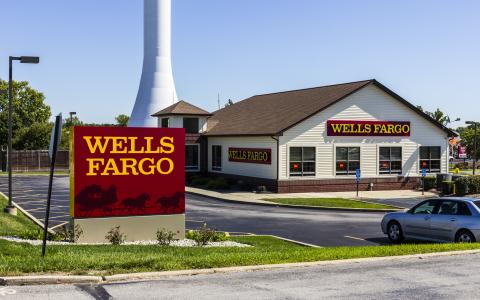 November 8, 2018
Wells Fargo is mulling over the divesture of its retirement-plan services unit, expecting it to generate proceeds of about $1 billion. The news was reported by Bloomberg.
Through the unit in question, Wells Fargo provides record-keeping, trust, custody and other retirement-plan services to corporations. It is part of its wealth and investment management segment.
Per people familiar with the matter, planning is presently at just the initial level. In fact, they feel that the company might altogether drop the plan to sell. 
Since the breakout of unfair retail sales practices matter in 2016, Wells Fargo has undergone a lot of restructuring, including employee layoffs.
Per the article, the company has agreed to divest branches in three Midwestern states along with businesses including its Puerto Rico auto lender and a payroll services unit.
Development in Improper Home Foreclosures Probe
Recently, Wells Fargo identified another 145 customers whose homes were foreclosed due to an apparent technical glitch, after it extended its review period to April 2018. In August 2018, the company had reported that only 645 eligible borrowers were denied changes they were eligible for, of which, 400 lost their homes.
Per the internal review, attorney fee-related "calculation error" caused by a mortgage underwriting tool is accountable for the mishap. Accounts that were undergoing foreclosure process in the period between April 2010 and October 2015 were majorly impacted.
Our Take
It seems difficult for Wells Fargo to steer clear of problems lately. It continues to be involved in several legal issues. However, the bank's cost-control plan for 2018 might help deal with the pressure on costs. Also, its efforts to improve image among customers and improving economic backdrop might support growth in the near term.
Shares of Wells Fargo have lost 11.7% year to date compared with 6% decline recorded by the industry it belongs to.