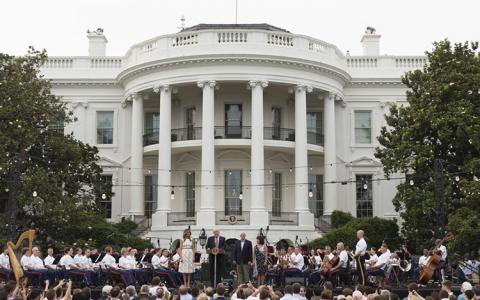 June 29, 2020
The head of the White House Council of Economic Advisers is departing the administration at the end of June, according to a White House official — leaving the president with one fewer senior economist in the middle of a recession.
Tomas Philipson, the acting chairman of the CEA, took over in July 2019 after serving as a member of Trump's three-person council for almost two years. His background is in health care economics, and he previously served as the professor of public policy at the University of Chicago Harris School of Public Policy to which he will return in the fall, the White House official said.
Trump has staked much of his reelection message on the state of the economy, which was upended by the global pandemic and the ensuing lockdown in cities across the country. Now the White House faces a national unemployment rate of 13.3 percent, which far exceeds the unemployment numbers the U.S. saw during the Great Recession. 
Philipson did not immediately respond to a request for comment. The last time Philipson appeared publicly at the White House was in early June, when he stood behind the president during a Rose Garden speech at which Trump boasted about the latest job numbers.
It is not clear who will run the council after his departure.
This article originally appeared on Politico.