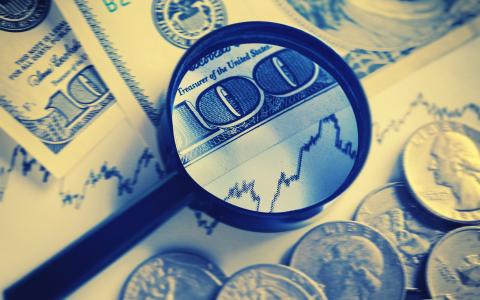 March 10, 2019
(City Wire) -- Other states are lining up behind Nevada to back its fiduciary rule for brokers and RIAs.
The North American Securities Administrators Association (NASAA), a consortium of state securities regulators, argued Thursday in a comment letter to Nevada's securities bureau that the state does have the authority to go forward with its rule.
Top financial services trade groups, including the Investment Adviser Association (IAA) and the Securities Industry and Financial Markets Association (Sifma) have argued in prior comment letters that Nevada's rule is pre-empted by the 1996 National Securities Markets Improvement Act (NSMIA), which blocks states from imposing regulation on SEC-registered investment advisors.
The Nevada rule – though passed into law in the summer 2017 – sat idle until January, when the state unveiled draft regulations for the law. The law allows investors to pursue civil claims against brokers or RIAs if the fiduciary standard is not upheld.
NASAA president Michael Pieciak, who is also the commissioner of Vermont's department of financial regulation, argued that the Nevada rule does not tread on the federal government's turf.
'Congress intended NSMIA to have limited preemptive impact. In particular, after NSMIA, states retain freedom to regulate broker-dealers except in the areas of "capital, custody, margin, financial responsibility, making and keeping records, bonding, or financial or operational reporting requirements,"' Pieciak wrote. 'The draft regulations do not tread on these forbidden areas, remaining entirely neutral with respect to NSMIA and broker-dealer recordkeeping."
Broker-dealers are presently held to a suitability standard, which allows them to recommend products that have commission-based conflicts of interest so long as they are generally aligned with their clients' investing goals.
Nevada's fiduciary rule became law in the wake of worries about the ultimate fate of the Department of Labor's fiduciary rule for broker-dealers managing retirement savings. As it turned out, their fears were justified, as a federal appeals court overturned the rule in the spring of 2018.
The SEC is currently contemplating its own standard of conduct for broker-dealers, Regulation Best Interest, which would require brokers to mitigate or eliminate their conflicts of interest.
However, the rule proposal has been received poorly, with several states proposing their own fiduciary rules in response. Maryland and New Jersey are among the states mulling their own fiduciary rule proposals.
Though many RIA industry analysts have expressed concern that the bevy of state rules cropping up could create a confusing patchwork of standards, Pieciak wrote that the Nevada law will help investors.
'Investor protection should always be the sine qua non of securities regulation,' he wrote. 'The draft regulations should curb abusive sales practices in Nevada.'