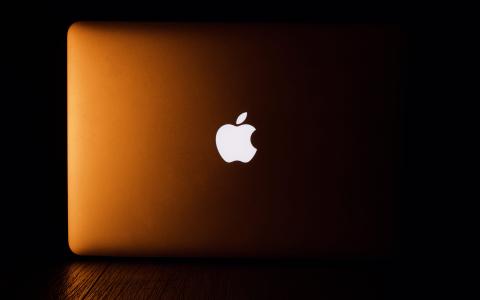 May 23, 2023
(Yahoo!Finance) - This is The Takeaway from today's Morning Brief, which you can receive in your inbox every Monday to Friday by 6:30 a.m. ET along with:
The chart of the day

What we're watching

What we're reading

Economic data releases and earnings
Apple (AAPL) is the largest company in the S&P 500.
 
It is also the largest large company the stock market has seen since at least 1980.
With a market cap north of $2.7 trillion, Apple currently comprises roughly 7.4% of the entire index's value, the highest share since 1980, according to data from Creative Planning's chief market strategist Charlie Bilello.
This is more than a full percentage point above the share of the index held by IBM (IBM) back in its "Big Blue" heyday in the mid-80s. A time when the company's dominance in the personal computer market was being challenged by a tiny upstart called Apple Computer.
Concentration among the leaders of the S&P 500 has been a feature of the stock market for years.
And 2023 is no different.
Year-to-date, the S&P 500 is up more than 9% with just 7 tech stocks driving all of the gains for the index, according to strategists at Bank of America Global Research — Apple, Microsoft (MSFT), Alphabet (GOOG, GOOGL), Amazon (AMZN), Nvidia (NVDA), Meta (META), and Tesla (TSLA).
Together, the S&P 500's five largest companies represent 22% of the index's value. And Apple alone is now worth more than the entire Russell 2000 (which has been hit hard by the crisis rocking regional banks).
For investors, Bank of America's takeaway is that buying the equal-weighted S&P 500 may be more attractive than the traditional market-cap weighted index.
Intuitively, a small handful of companies accounting for the bulk of the increase in what investors call the "benchmark index" sounds like the stock market itself is in a fragile state.
Go back a few years in this debate and we find strategists noting that the largest companies in the index also account for an outsized portion of profits earned by companies in the index. A trend which continues to hold up.
According to Bilello's data, Apple and Microsoft currently combine for just over 14% of the S&P 500's entire value.
And looking at data from S&P Global Market Intelligence, net income at Apple, Alphabet, and Microsoft has totaled just over $222 billion over the last 12 months — or about 14% of aggregate profits earned by the entire S&P 500 over that period.
By Myles Udland · Head of News