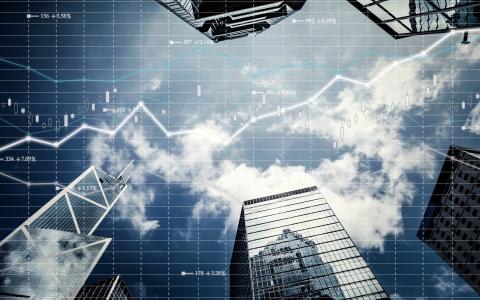 May 15, 2019
(marketwatch) -- Think the Uber and Lyft IPOs have been flopping? This is nothing.
Facebook's initial public offering was way worse.
Stock in Mark Zuckerberg's social-media company halved after it went public in 2012. The fiasco was so bad, the head of Nasdaq issued a public apology. Accusations and lawsuits flew. At one point the Securities and Exchange Commission got involved.
Facebook's stock, which went public at $38 a share, fell below $18. And, yes, the bears said it was going lower. Some widely followed commenters said it was worth only $15.
The price today? Er, $180. Oops.
So much for the bears.
IPO predictive power
Kathleen Smith, a partner at IPO specialists Renaissance Capital, says that, in the long term, the effects of a bad IPO on a company's performance are somewhere between minuscule and nonexistent.
"In the long run, we don't see predictive power for future performance from an IPO that drops below its initial price," she said. Renaissance runs an ETF that focuses on newly public companies, the Renaissance IPO ETF.
Funny: It seems like only last week that Uber and Lyft drivers were going on strike, complaining that stockholders were making too much money from them too easily.
Wait, it actually was last week.
The stocks since then: Down about 11% and 16%.
Presumably, the drivers are all now online, buying the stocks at a discount, right?
At the bottom line, both companies are still losing money. Lyft suffered operating losses of $1 billion last year, and Uber $3 billion. So claims that they are profiteering look a little premature.
Bull case
But the bull case for those battered stocks is pretty strong.
Uber and Lyft aren't going away. And they're growing like crazy. Gross bookings on Uber rose 160% from 2016 to 2018.
They're changing social behavior the way Facebook, Apple, Amazon, Netflix and Alphabet have done.
Thanks to Uber and Lyft, a growing number of people no longer have cars. It's now viable to live without a car in most U.S. cities and many suburbs.
There's a good chance money manager will soon stop talking about the "FAANG" stocks — those listed above — and will start talking about "FAANGU."
What about valuations?
This is where it gets tricky. Honest stock market analysts will admit — privately, anyway — that you can't really value fast-growing companies like this in any traditional way.
You can't produce a reasonable discounted cash flow analysis. Net income will hockey-stick if the companies succeed.
But there are too many unknowns, including unknown unknowns. 
But at Tuesday's prices, Uber is valued at $66 billion.
Bright prospects
Compared with the size of the global market they're attacking, it's peanuts. The Commerce Department says total spending in the U.S. on transportation last year, including vehicle purchases, was about $1 trillion.
Uber is valued at 5.8 times last year's revenues and Lyft is 6.6 times.
That's right in line with the FAANG stocks. They trade on an average of 6.3 times last year's sales. And they're much bigger, and more mature, so you'd expect them to trade on lower multiples.
David Eiswert, manager of the T. Rowe Price Global Stock mutual fund, thinks big tech companies such as the FAANGs are pretty reasonably valued at these levels, too. Facebook, at nine times sales, is now his largest holding.
Meanwhile, if you're wondering what the smart price for Uber stock is, check out what the insiders think it's worth.
The top five executives have received stock options in the past 16 months with exercise prices ranging from $33.65 to $40.82, so they were all prepared to bet the stock was worth much more than that. Last year the Saudi Arabian sovereign wealth fund, and Chinese billionaire Cheng Wei, invested $1.8 billion in total at an even higher effective stock price of $48.77. And PayPal just invested $500 million at the IPO price of $45 a share.
Maybe those people are all dummies. But probably not.
If you're an Uber or Lyft driver, and you think the companies are going to make way too much money, now's your chance. Don't just strike, buy stock.