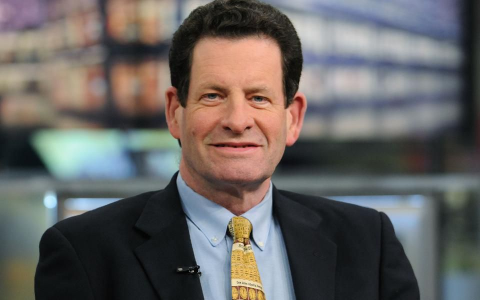 February 15, 2020
(Guru Focus) Ken Fisher, the founder of Fisher Asset Management, recently disclosed the firm's profile updates for the fourth quarter of 2019.
The guru's Camas, Washington-based firm invests using what it calls "The Four Market Conditions" to determine what investment strategy is best for the current market environment.
It holds that supply and demand are the most important factor in determining stock prices, and that the only way to gain more than the market average (aside from sheer luck) is to find information that is not widely known or interpret the same information differently from other investors. Fisher Asset Management has been ranked the top U.S.-based fee-only registered investment advisor by Investment News from 2016 to 2019.
As of the end of the quarter, the firm's equity portfolio has 851 stocks (72 of which are new buys for the quarter) and is valued at $98.8 billion.
The firm's top holdings are Apple with 4.17% of the equity portfolio, Visa with 3.84% and Microsoft with 3.40%. In terms of sector weighting, Fisher is most invested in technology, financial services and health care.
Based on the above criteria, the fund's top buys for the quarter were Onto Innovation, Enterprise Products Partners, Caterpillar, Lumentum Holdings and several ETFs and ETNs (exchange-traded funds and exchange-traded notes).
Onto Innovation Inc.
Fisher established a new holding of 892,207 shares in Onto Innovation, impacting the equity portfolio by 0.03%. Shares traded at an average price of $34.02 during the quarter.
Onto Innovation is a semiconductor company headquartered in Wilmington, Massachusetts. It was rebranded from the October 2019 merger of Nanometrics and Rudolph Technologies and expects to see positive effects from resulting cost synergies as well as the combined research and development teams.
On Feb. 13, shares of Onto traded around $39.09 per share for a market cap of $979.92 million and a price-earnings ratio of 35.61. According to the Peter Lynch chart, the stock may be overvalued.