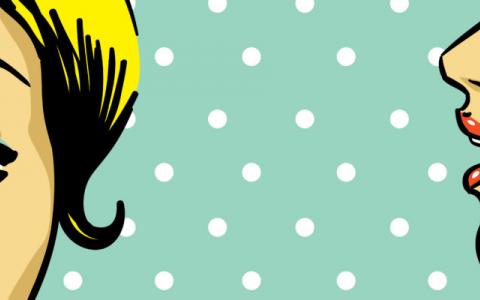 July 18, 2021
(SEI) America appears to be turning the corner on COVID-19, and most business is coming back stronger than ever. Financial advisors are emerging more focused on differentiation and building a growing business to meet the evolving needs of their clients.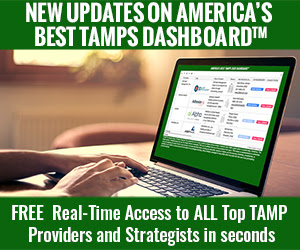 After the last 18 months, we've all had to take a step back and embrace a new level of creativity in our marketing efforts. We recently interviewed advisors about a number of topics related to their business. It is clear that a renewed focus on marketing is key to driving their firms' success coming out of the pandemic. Many are repurposing efforts from well-known consumer brands, particularly those that thrived throughout the pandemic, to get serious about marketing. 
When we discussed tactics — particularly those that worked well and will be continued — five themes emerged: 
1. Personalization and relevance matter to clients
"To be relevant today, marketing and communication has to be personal," says Andrew Rosen, President of Diversified Lifelong Advisors (Diversified) in Wilmington, DE. "Today, thanks to technology, it's easier than ever to get the information that clients want, when they want it, and the way they want it." 
Hal Carmean, President and Owner of Creative Wealth Management LLC in Ocean Pines, MD, is using more video content than ever. Hal's, "Coffee and Capital" video series is a mix of investments and financial topics along with market and current events. Each video is shot in a natural and casual setting. According to Hal, in order to be engaging, "video doesn't have to be formal. It needs be short (30 seconds or less), personal and conversational."
Some advisors are moving away from traditional weekly market commentary in favor of more timely and lifestyle-driven insights to engage with clients. Margaret Sucre-Vail, AIF®, AWMA®, Wealth Advisor at Sucre-Vail Wealth Advisors in Houston produces commentaries relevant to time topics, like digital currency and financial literacy. 
Others go even further by profiling team members, family and life events (e.g., new family additions, kids' championship games, or college selections). The pandemic has reinforced how important it is to share personal stories and successes with those closest to us. This type of content is relatable and easily leveraged across social channels.
2. Virtual events are here to stay
With nearly all events either canceled or moved to a virtual setting, marketers got creative with event marketing. Many advisors experimented with virtual educational or client-appreciation events. Their adaptability paid off: Virtual events are easily accessible and require less of a time commitment than events we are used to attending. Virtual events will live on even as we return closer to normalcy. 
Spurstone, an advisory firm in Connecticut, started a virtual series of educational webinars that have been well attended and they plan to continue. Zoom and other videoconferencing providers have made it easier (and less expensive!) than ever to utilize outside speakers. Ann C.  Alsina, CFP®, CPWA®, President of CovingtonAlsina in Annapolis, MD, moved her "Women, Wine & Wisdom" educational series to a virtual format, as did Lisa Kirchenbauer, CFP®, RLP®, Founder and President of Omega Wealth Management, LLC in Arlington, VA. Moving forward, both plan to continue these networking sessions and appreciation events in a hybrid mode, combining online and live formats. 
Many advisors are adopting the hybrid approach and are especially looking forward to reinstituting in-person client-appreciation events like crab fests, wine tastings, barbeques, baseball games, etc. When Maryland started to lift some of the COVID-19 restrictions, Ann Alsina took advantage of the outdoors and scheduled small group concerts and entertainment. The events employed local musicians, actors and theater groups who were out of work at the time. Ann plans to continue the series, noting that she finds these intimate gatherings to be valuable time spent with clients and prospects.
3. Social media is mainstream
Social marketing has exploded, as social platforms have become one of the key avenues people have embraced to communicate with their peers. All of the advisors I spoke to increased their social media outreach during the pandemic. It's more than just LinkedIn and Facebook. Twitter and Instagram are becoming more mainstream.
The potential return on investment (ROI) of social media marketing for financial advisors is impressive. According to Think Advisor, social media use increased among financial advisors, and a majority say it has led to improved relationships with clients. 1 A study conducted in June 2020 found that nearly three-quarters of advisors relied on direct messaging through key social network platforms to communicate with clients and prospects. Of those, 94% reported that they had gained new assets.² 
Case in point, Tim Golas and Ted de Groot, partners at Spurstone, beefed up their social media efforts during the pandemic. "We had a strong social presence already in place and utilized internal and external sources to generate new digital marketing campaigns on several platforms. We've seen some good response and plan to lean into this more over time, for sure," Tim commented. The good news for them and so many other firms is that by outsourcing their social networking to specialists, it has freed up more time for them to focus on other important initiatives.
4. Outsourcing to specialists pays off
More and more firms are realizing the timesaving benefits of outsourcing key marketing activities to specialists.
Advisors are investing in marketing partners to drive more awareness and growth. Diversified hired an in-house marketing professional, while Omega Wealth engaged with outside firms to strategize and execute their social media and digital communications program.
The advisors I interviewed had some favorite marketing partners, including: 
5. "Ask and you will find (what your clients want)"
Engaging and relevant content is more important than ever. Using surveys and qualitative research, advisors asked clients and prospect for honest feedback on what they value, types of events they like, services they are looking for and topics they want to learn more about.
For advisors like Margaret Sucre-Vail, proprietary research helped uncover many unmet client needs that led to the introduction of new services, while also driving engagement. Other marketers mentioned that direct client input helped organize educational content for a full year's marketing activity calendars. Talk about killing two birds with one stone!
Take time to learn from your peers
Now is an exciting time for financial advisors and all marketers coming out of COVID-19. As you adapt your upcoming marketing efforts, take time to figure out what worked and what didn't during the pandemic. Learning insights and best practices from other advisors can provide an edge to be more successful in the years ahead. 
Much of the best marketing advice that I've learned has come from my peers. I'll leave you with a few quotes from yours:
"When the market and economy experiences a slowdown, double your marketing budget." Ann Alsina, CovingtonAlsina
"Don't overcommit. Commit to something, make it yours and do it consistently." Andrew Rosen, Diversified Lifelong Advisors
"Survey your clients. Your future success lies in their hands." Margaret Sucre-Vail, Sucre-Vail Wealth Advisors
"Know and understand everything about your target market — from their unmet needs to where they hang out and socialize — and business will follow. Tray Wiltse, Integrated Wealth
"Be honest and authentic. And focus on what you are great at. Patience. Patience. Patience." Tim Golas, Spurstone
Note: Special thanks to all the financial advisors who shared their insights for this blog.