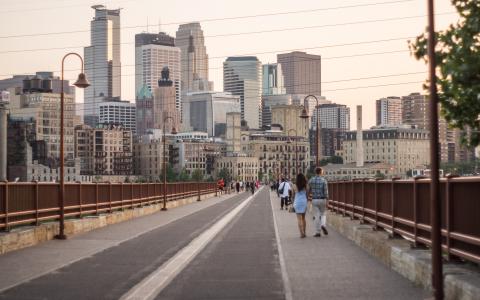 August 4, 2020
In a move that seems consistent with trend, turnkey asset management program Sawtooth Solutions is pursuing a possible sale. Over the past several months a variety of smaller TAMP firms have been consolidating to create companies with larger scale. Echelon Partners is serving as the Minnesota-based firm's investment banker.
Michael Wunderli, a managing director at Echelon, told Citywire, "We are helping Sawtooth explore strategic alternatives to take advantage of their strong growth, cutting-edge platform, and deep experience with servicing enterprise clients."
Sawtooth has $12.5 billion in assets under management (AUM) and works primarily with financial advisors who outsource their portfolio management. The Minneapolis-located TAMP specializes in  unified managed accounts (UMAs), which, unlike separately managed accounts (SMAs), can utilize multiple investment strategies at the same time.
Currently, many of the financial advisors who work with Sawtooth custody their assets with TD Ameritrade, which is currently in the process of being purchased by Charles Schwab. There is some concern that the sale could impact how Sawtooth works with its TD AMeritrade-based clients.
The news about the possible sale comes at a time when smaller TAMPs have been seen merging. A variety of firms across the space have been consolidating in an effort to gain scale as major players such as Envestnet, AssetMark, Morningstar, and SEI Investments dominate the space.
At the end of June, Orion Advisor Solutions bought Brinker Capital to create a TAMP firm with roughly $40 billion in AUM. Earlier that month, Brookstone Capital Management merged with FormulaFolios to create a firm with $6.5 billion in AUM.
While many TAMPs are consolidating, the market for the programs' solutions continues to grow. More and more advisors are breaking away from wirehouses and smaller RIAs are looking to outsource pieces of their practices. The coronavirus crisis and ensuing economic downturn is only likely to create more asset managers, much like the market did following the 2008 financial crisis.