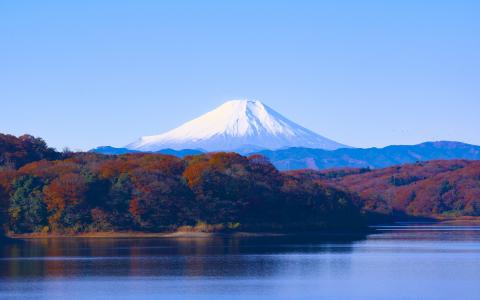 August 3, 2022
(Bloomberg) - Nomura Holdings Inc. barely eked out a profit as fixed-income gains couldn't make up for weakness elsewhere, adding urgency to Chief Executive Officer Kentaro Okuda's plans to diversify Japan's largest brokerage.
 
Net income for the three months ended June slid 97% to the lowest in five quarters, falling short of estimates from four analysts polled by Bloomberg.
Profit was hit by a decline in underwriting and a 16% drop in revenue at the company's mainstay domestic retail brokerage business. Losses tied to American Century Investments, a US asset manager in which Nomura holds a stake, also hampered results.
The slump underscores how the firm needs to deliver on efforts to outgrow a dependence on the fixed-income business. Okuda has pledged to diversify revenue streams as he seeks to move on from a challenging period marked by a more than $2 billion hit from Nomura's dealings with family office Archegos Capital Management LP and costly litigation in the US. Net income fell to 1.7 billion yen ($12.7 million), the company said.
"Everything looks lousy except for fixed-income trading," said Michael Makdad, an analyst at Morningstar Inc. in Tokyo. "I don't think it's a big surprise given transaction volumes and postponement of deals during the quarter."
Pre-tax profit from Nomura's retail division once again fell behind Daiwa Securities Group Inc.'s after trailing the smaller Japanese rival in the previous quarter for the first time in more than a decade, based on company filings.
Meanwhile, a global slump in dealmaking and stock and bond issuance is complicating Nomura's efforts to diversify its business into this area.
Nomura said revenue from investment banking fell 33% from a year earlier led by a drop in fees from equity underwriting, joining banks in Europe and in the US whose deal rosters have dwindled during months of heightened volatility. Still, fee income from merger and financial advisory services rose about 7% on year in the quarter.
Last week, Deutsche Bank AG lowered the outlook for its investment bank despite beating forecasts in its trading arm, while Credit Suisse Group AG said it's scaling back its investment bank in the face of mounting losses. JPMorgan Chase & Co. and Morgan Stanley both fell short of analysts' estimates, partly due to the slump in dealmaking.
Revenue from equity and fixed income trading rose 80% from a year earlier when Nomura booked 56.1 billion yen in trading losses associated with Archegos, an investment firm set up to manage the fortune of trader Bill Hwang. Nomura fixed income traders recorded gains of 28% on a boost from volatility in bond markets driven by the Federal Reserve's rate increases and speculation over Bank of Japan policy.
By Takashi Nakamichi and Takako Taniguchi