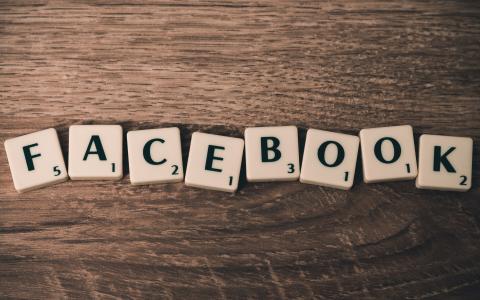 September 17, 2019
(PR Newswire) Remember the dotcom boom? Well, companies that survived the bust then, are some of the world's most valuable companies today.
Mentioned in today's commentary includes:  Facebook, Inc. (NASDAQ: FB), The Walt Disney Company (NYSE: DIS), Amazon.com, Inc. (NASDAQ: AMZN), Uber Technologies, Inc. (NASDAQ: UBER), BlackBerry Limited (NYSE: BB).
That's not to say that the Googles and Facebooks of this world will maintain their astounding growth and near-monopoly on tech innovation. In fact, they are almost certainly going to experience serious competition in the near future. But, for savvy investors, tech is going to be the hottest sector of not just the next year, but the next decade.
Everything from transport to digital advertising and even space exploration is being transformed by up and coming tech disruptors. And it's all built on data. The life blood of the world's new digital reality.
In fact, in February this year, data overtook oil as the most valuable resource on earth.
And now a new breed of tech company is taking investors by storm. The tech bubble isn't bursting, it is simply being reshaped. And when the dust has settled, only truly adaptable businesses will be left. 
#1 The King Of Big Data
Mark Zuckerberg's social-media giant Facebook Inc. (NASDAQ: FB) suffered through a terrible 2018. Bad press, missteps by management, and a skeptical market saw Facebook plunge by a staggering (and record-breaking) $126 billion. But even with a shaky market, don't count Facebook out quite yet.
The company weathered its storm of bad press in 2018, and its fundamentals remain strong. In Q2 of 2019, for instance, Facebook recorded a YOY revenue increase of 28%.
Facebooks daily active users (DAUs) continue to grow, increasing 8% over the course of a year, to over 1.5 billion. The company continues to dominate the digital advertising landscape. Even with the body-blows of 2018, more than 20% of ALL HUMANS use Facebook on a daily basis. That's incredibly impressive.
The fact that it continues to increase revenue and grow its user base in the face of tougher privacy regulations and limits to data gathering. The news that CEO Mark Zuckerberg is dumping shares shouldn't frighten investors—Facebook, the social media pioneer, is still a strong player on the tech landscape.
#2 Up and Comers
Frankly Inc. (TLK , FRNKF) a tiny company with a big plan, and about it hopes to disrupt the multi-billion digital advertising market. Frankly is a new kind of data company. Not only does it have a plan to transform the world of digital media, it is providing publishers and broadcasters a much-needed alternative to advertising giants like Google and Facebook.
Frankly takes the three most lucrative sectors of digital media – engagement, monetization and data – and gives control back to publishers and broadcasters.  It may be small— with a market cap of $30 million—but its user base of 100 million, if valued at $175 in terms of activated revenue per user (ARPU), constitutes an asset worth $20 billion. And as publishers grow increasingly weary of working with Big Tech, Frankly has the potential to disrupt the entire digital advertising market – a market that is expected to reach $665 billion by 2026.
See, Facebook and Google have become greedy. Together, they make up 60% of the market, and their billion-dollar revenue streams dwarf traditional media platforms—the New York Times, for instance, generates only $259 million. And publishers have had enough.
That's because both Google and Facebook refuse to share the most important data that they collect.
First party data, which includes everything from clicking habits to browsing patterns and personal information, is all collected and owned by these big tech giants. Publishers then have to pay out huge sums of money to get that data back. That's where Frankly (TLK, FRNKF) comes in.
Frankly offers an alternative to Big Tech. It's already signed on with 1,200 outlets, including CNN and  Vice Media. And Frankly's latest mammoth deal with Newsweek, adding 40 million users to its base, suggests the company's incredible growth is only just beginning.
It's also inked a deal to acquire Vemba, a leading video asset management, syndication, and monetization platform. This will give Frankly the ability to monetize Over-the-Top (OTT) video content, a market estimated to reach $332 billion by 2025, according to Allied Market Research.
Frankly (TLK, FRNKF) is breaking into advertising in a way that takes advantage of Big Tech's weaknesses – positioning itself in line with the future of both broadcasting and digital advertising.
Frankly's platform has already scaled up to reach 75% of American households. Now its deal with Newsweek is set to add another 40 million users. That means that over 140 million people will be leaving a digital footprint within Frankly's network. And that's all data that can be used to help companies build better products, reach more interested users and create content more suited to their customer base.
With the monopoly of Big Tech cracking, this is a tech company for the future. And with 2020 elections looming, big data and advertising is only going to become more important.
#3 Media Dominance
It's not just the biggest media company in the world…Walt Disney Co. (NYSE:DIS) is now the biggest media company IN HISTORY. Just ten years ago, investors had counted Disney out—the once-powerful animation studio had a number of missteps and was losing the content popularity contest to companies like Pixar, Marvel and Lucasfilm.
Now, all three of those premier brands belong to the Mouse House—which topped off its decade-long spending spree by acquiring most of the brands owned by Twentieth-Century Fox, the biggest media deal in history, for a cool $71 billion. Disney has snapped up the best brands in the media landscape, and it's about to capitalize by taking on its remaining competition. This fall, Disney will launch Disney+, a streaming service designed to take out streaming juggernaut Netflix.
Disney is loading the platform with premier content—all the Marvel and Star Wars films, plus a raft of new properties, shows, and films designed to pull eyeballs away from Netflix. And the company's execs are feeling bullish—they predict they can pull 60 to 90 million subscribers by the end of 2024. And that's just the beginning: the new streaming platform could prove incredibly disruptive.
#4 The Retail Edge
The world's biggest online retailer has been a little stuck lately: Amazon (NASDAQ: AMZN). But that's about to change. The company is about to roll out its ambitious one-day delivery plan, promising the capacity to deliver goods to consumers across the United States in less than twenty-four hours.
This stock is incredibly expensive—shares trade for nearly $2000—but that's just a sign of its incredible value. The stock has grown 427% over the last five years—nothing to sneeze at. And despite the risks of regulatory pressures, there are few signs that Amazon will slow down any time soon. The plans to put in a massive new headquarters complex near Washington DC is moving forward, which should give the company considerably more clout in the Capitol.
Amazon has proven it's more than just a retail company—the firm's original tech division has chalked up some impressive wins, such as the Fire Stick and Alexa, the voice command household aide that has become ubiquitous across the U.S.
A good sign that Amazon is heading in the right direction? Increased investment from none other than Berkshire Hathaway, which increased its stake in Amazon to $937 million in mid-August.
#5 Innovation Leads The Way
The big story in tech had been the Uber (NYSE:UBER) IPO—the ride-sharing app joined the market with a tepid showing, and it hasn't done much business since. It's the cherry on top of a cake of trouble for the revolutionary tech company, which has suffered from a mountain of bad press. It's controversial CEO Travis Kalanick was forced out over his behavior and the company's struggle to generate revenue, but the new management hasn't been able to do much better. Uber keeps burning through money: in Q2 of 2019 it posted a $5 billion operating loss, linked in part to the expensive IPO.Bears have been circling the wagons for a while, warning the Uber's ration is unsustainable. But bulls have been quick to point out how other revolutionary tech companies like Amazon and Facebook posted losses after their IPOs, before going on to become fabulously profitable.
Plus, Uber's losses are partly linked to its IPO and its rapid expansion rate: once the company solidifies its dominance of ride-sharing and makes inroads to self-driving cars, Uber's profits are likely to prove sturdy.
Moreover, while $5 billion sounds like a lot, it pales in comparison with what other big companies have suffered through—GM posted $48 billion loss in 2009, and it's held on despite it.
#6 Branching Out
Blackberry Ltd (NYSE:BB), the well-known cell-phone pioneer is engaged in the sale of smartphones and enterprise software and services. The Company's products and services include Enterprise Solutions and Services, Devices, BlackBerry Technology Solutions and Messaging. 
Blackberry used to be a worldwide leader in phones, but Apple, Google and other Android manufacturers have rapidly acquired market share. Blackberry has since focused on software and is now developing systems for autonomous vehicles. Tech giants such as Apple and Google won't be able to repeat Blackberry's success in this sector that easily.