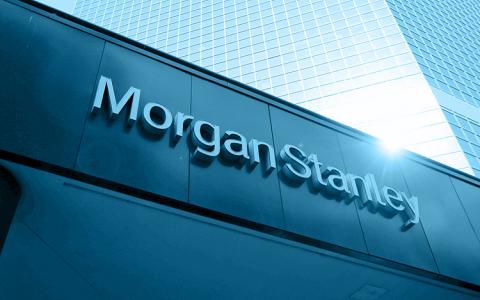 July 28, 2020
Morgan Stanley brokers were left in a haze after learning their direct-deposit monthly commission checks for June were deposited then immediately withdrawn by the wirehouse. The incident occurred Friday morning, according to a source from the firm.
It took a couple of hours for Morgan Stanley to gather its wits, as it wasn't till about 10 am when the company alerted its sales force that they were in the midst of trying to resolve a computer glitch. Apparently the fumble had to do with pay vendor Automatic Data Processing (ADP).
"They paid me and then took it back," an anonymous broker told Advisor Hub, who also reported "a Morgan Stanley spokeswoman declined to comment, and a spokesperson at ADP did not return a request for comment."
ADP resolved the glitch by late Friday afternoon, but, at that time time, payments had not been redeposited.
The issue affected brokers who have their checks directly deposited into Morgan Stanley bank accounts, but did not impact those who use other banks. The exact number of employees affected by the glitch is unknown at this time.
This is not the first issue Morgan Stanley has had with their bank accounts in the last few months. Back near the end of March, brokers and customers lost the ability to view their accounts as well as some order-routing capabilities.
In good news for employees, Morgan Stanley has kept to their promise of not laying anyone off in 2020. Back at the end of March, CEO James P. Gorman announced that the American multinational investment bank and financial services company has no plans to cut jobs this year, despite the ongoing economic turmoil caused by the financial crisis.
"I am sure some, if not many, of you are worried about your jobs," wrote Gorman in a memo. "While long term we can't be sure how this will play out, we want to commit to you that there will not be a reduction in force at Morgan Stanley in 2020." He added, "Aside from a performance issue or a breach of the Code of Conduct, your jobs are secure."