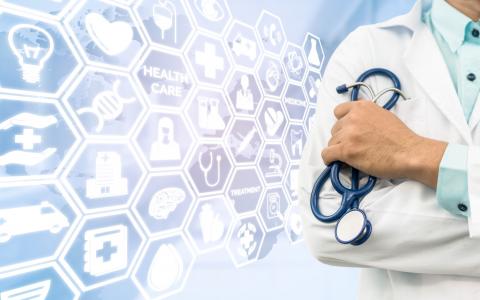 December 10, 2018
(Chronicle Week) Rising health care costs are something that many patients are concerned about. However, more parents are choosing direct care over traditional care.
Concierge medicine used to be something that only the rich and famous used. Today, many middle-income families are using concierge medicine.
Command Family Medicine, which is located in Springfield, Missouri, is one of the many places that offer concierge medicine. Patients pay $150 per month to get direct care.
The Collins family is one of the families that use concierge medicine. Mrs. Collins stated that she likes concierge medicine because they can pay one monthly fee and see the doctor as much as they want.
Mrs. Collins also likes the fact that they can quickly see the doctor. She stated that the fee is a lot like car insurance. Ninety-nine percent of the services that you need will be covered by the monthly fee that you pay.
Mrs. Collins stated that the family saves around $1,200 per month by using concierge medicine.
She believes that more families should use concierge medicine because they will get better care. Her family is able to get medical procedures done for a fraction of the cost.
Dr. Luke Van Kirk is a physician who works in concierge medicine.
He stated that it can be difficult to get people to see that they do not need to have health insurance to get medical care.
He believes that it is important to cut out the middle man and allow the patient and physician to decide what is best.
Dr. Luke Van Kirk was inspired to go into concierge medicine after he worked in the emergency room for years.
He did not like the fact that he only got to spend 5 to 10 minutes with his patients, and they waited hours to see him. He also stated that 75 percent of the things that he saw in the ER could have been treated in the office.
Dr. Matthew Green works at Ascent Direct Primary Care. He decided to start his own practice three years ago so that he could spend more time with his patients. He believes that more physicians should follow suit.