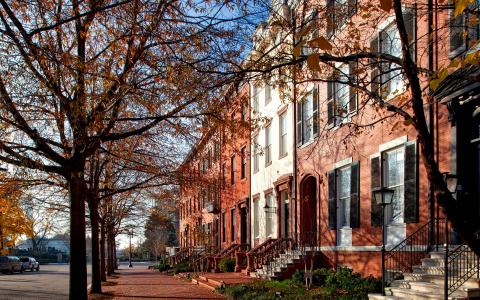 January 20, 2023
(CNN) - A search of property records reveals that Ana Walshe had a valuable real estate portfolio and that she sold one property shortly before she disappeared.
Walshe owned at least four residential properties, according to publicly available property assessment records and tax records in Massachusetts, Maryland and Washington, DC, where she worked for a real estate firm. Her husband, Brian Walshe, is not listed as owner or co-owner of any of the properties.
Those properties include two apartments in Lynn, Massachusetts, a rowhouse in Baltimore, and a 2,500-square-foot home in DC.
At the time of her disappearance, Ana Walshe, whose husband is charged with her murder and in jail without bail, had a real estate portfolio worth nearly $2 million, according to CNN's analysis of publicly available documents.
Ana Walshe sold at least two properties since March 2022, including one just days before her disappearance.
In March, she sold a home in Cohasset, Massachusetts, for nearly $1.4 million and purchased a home in DC for $1.3 million.
Since 2018, she sold at least four properties worth more than $2.7 million and had at least four remaining with an estimated value of $1.88 million.
The Cohasset home where she lived with her husband and her three children was rented, according to the Cohasset assessor's office.
Property records examined by CNN include those in both her married name and the name she used before marrying Brian Walshe, Ana Knipp, but may not be an exhaustive picture of her real estate holdings.
Prosecutors have been poring over Google searches they say Brian Walshe made in the days before and after he allegedly killed his wife, dismembered her body and disposed of her remains in dumpsters around suburban Boston.
Prosecutor Lynn Beland read aloud the disturbing searches in court Wednesday as Brian Walshe, 47, was charged with murder and disinterring a body without authority. He had previously been charged with misleading investigators looking into his wife's disappearance. He has pleaded not guilty to all of the charges, and his defense attorney suggested the evidence against him was not strong.
In particular, the searches showed prosecutors Brian Walshe's focus on dismemberment and disposing of a body as well as insight into his motive, including a search about divorce and one about inheritance, Misty Marris, a defense attorney, told CNN.
"The story is really coming together, and those Google searches, they were essential to putting together the pieces," she said.

By CNN
January 20, 2023