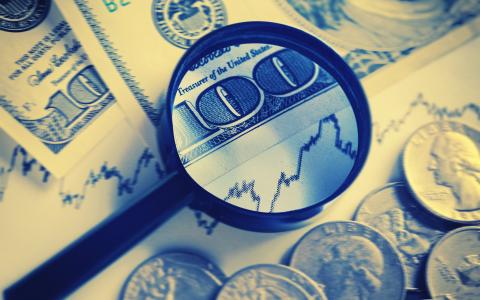 February 26, 2019
(Bloomberg) -- JPMorgan doesn't see the credit cycle turning this year, but it's starting to take steps for when it does.
The largest U.S. bank told shareholders to expect a slowdown in its lending book as it shows a "focus on high quality loans," according to a presentation Tuesday at the company's annual investor day.
The firm kept its profitability target at the 17% return on tangible equity it achieved last year.
For now, the lender is expecting loss rates to stay near 2018 levels, which Chief Executive Officer Jamie Dimon last month described as "pristine."
"We do believe there's more room to run this cycle and we are optimistic global growth will stabilize," Chief Financial Officer Marianne Lake said. Still, "recent declines in business sentiment have driven recessionary indicators higher. They are not flashing red, but they are off the floor."
Follow our TOPLive blog here.
Key Takeaways
The tough trading environment from the fourth quarter has carried over. JPMorgan's trading revenue is likely to drop by a high-teens percentage in the first quarter from last year's $6.6 billion, co-President Daniel Pinto said. Declines in currencies and emerging markets units are leading the drop, he said.
The bank expects net interest income to climb by an additional $2.5 billion in 2019 as the lender benefits from higher rates. The Federal Reserve raised its benchmark rate four times last year, but has signaled it could slow down this year.
JPMorgan said overall expenses could jump by more than $2 billion to around $66 billion in 2019 as it expands into new states for the first time in more than a decade and constructs a new headquarters in New York. The technology budget will increase by $600 million to about $11.4 billion, solidifying JPMorgan's spot as a top spender in the tech arms race among financial firms.
Market Reaction:
"Coming in to today, the investor debate was around expenses," Susan Katzke, a bank analyst at Credit Suisse Group AG, wrote in a note. "That may well continue, though we expect presentations to translate to confidence in the merit of the investments and the achievability of a 17% ROTE."
Shares of the company dropped 1.3 percent to $104.76 at 10:05 a.m. in New York.
Get More
The bank posted 7% growth in core loans last year, and 11 percent over the past five years, excluding the investment bank, it said Tuesday. Those figures outpaced the broader banking industry.
The bank lowered profitability targets for its investment bank and asset-management divisions as each required more capital in 2019.
See the presentation here.