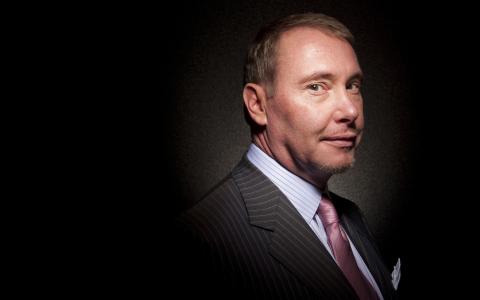 March 9, 2020
Investment guru Jeffrey Gundlach predicted that Joe Biden may win the Democratic nomination, but he won't beat President Donald Trump.
"I think Joe Biden is completely unelectable," the DoubleLine CEO recently told CNBC.
 "I've got a feeling that if the younger people that support Bernie Sanders didn't show up for Bernie Sanders, that they're extremely unlikely to show up for Joe Biden," Gundlach said.
″[Sanders] unfortunately appeals to voters that don't vote. He appeals to low-turnout segment of the population, young people," Gundlach said. "And the younger people just didn't show up on Super Tuesday," the money manager said.
Gundlach also said financial markets are now less worried about Sanders and more concerned with Biden embracing increasingly liberal positions.
Sanders is "pretty much done," Gundlach argued, but Biden is just getting started in his quest to shore up support from more liberal Democrats.
"He needs to consolidate support as he can to try to woo back or woo in the Bernie supporters who probably are pretty upset by the move by the DNC to basically once again take it away from Bernie," Gundlach said.
Meanwhile, Sanders and Biden renewed a spat over their Social Security and trade policies on Friday as the Democratic presidential rivals faced a slew of crucial nominating contests next week, including the big prize of Michigan, Reuters reported.
The campaign of U.S. Senator Sanders, a self-described Democratic socialist, accused former Vice President Biden of having "repeatedly tried to cut Social Security" in the past, in an email to journalists issued late on Thursday.
Biden, who denies ever advocating cuts to social security, snapped back in a Tweet on Friday: "Get real, Bernie. The only person who's going to cut Social Security if he's elected is Donald Trump. Maybe you should spend your time attacking him."
Sanders, during a press conference in Phoenix on Friday, also lambasted Biden for supporting trade deals he said had been "a disaster for Michigan"
The exchange reflects mounting tension between the two White House hopefuls in what has become a tight two-way race for the party mantle to face Republican President Donald Trump in November's election.
Sanders, the early front-runner, now trails in delegates and desperate to regain momentum after Biden's strong Super Tuesday showing, in which 14 states voted, and his previous win in South Carolina on Feb. 29.
This article originally appeared on Newsmax.