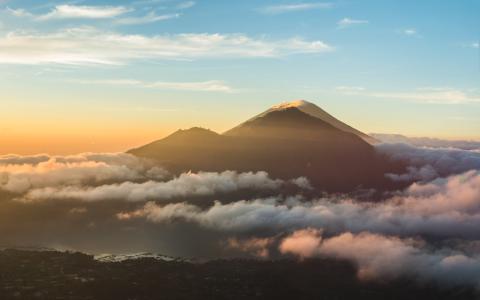 August 4, 2020
While the top strategic initiatives have remained consistent, certain steps taken by the top-performing RIA firms helped these firms rise above their peers and smooth the impact of volatile markets, according to a new study. 
Schwab's 2020 RIA Benchmarking Study—which captures insights in the RIA industry based on firm performance, growth in clients, assets and revenue, client attrition and staff attrition—shows that in 2019, new clients drove more than three times the new assets at $25 million, compared with net assets from existing clients at $8 million. For firms with more than $250 million in AUM, their net organic growth equaled 4.5%, while their AUM growth increased by 20.5%. Among the fastest-growing firms, their net organic growth equaled 12.9% in 2019, while their AUM growth was nearly 29%. 
The study was fielded from January to early April 2020, with self-reported data from 1,010 firms that custody their assets with Schwab Advisor Services and represent $1.1 trillion in AUM. Schwab notes that more than three-quarters of firms completed the study after March 1, 2020, when markets had already been impacted heavily by the COVID-19 crisis.
Also, new for the 2020 study is a "Firm Performance Index," which evaluates firms according to 15 metrics that align with Schwab's "Guiding Principles for Advisory Firm Success." The guiding principles are: 
effective planning and execution are leading indicators of success;
value is defined through your clients' eyes;
operational excellence creates greater capacity for clients;
your reputation is your brand; and
people are your most important asset.
According to the findings, the top-performing firms. i.e., those that rank in the top 20% of the study's index, saw two times the growth in assets from new clients in 2019, driven by marketing and center-of-influence (COI) referrals at 8.3% versus 4.1% for all other firms. Of that 8.3% in growth, 3.1% came from marketing, 1.5% from COI referrals and 3.7% from existing client referrals. 
Top strategic initiatives have remained consistent year-over-year, according to the study, with acquiring new clients, recruiting and leveraging technology leading the way, as shown below: 
acquire new clients through client referrals (42%)
acquire new clients through business referrals (26%)
recruit staff to increase firm's skill set/capacity (22%)
improve productivity with new technology (22%)
enhance strategic planning and execution (21%)
improve satisfaction for existing clients (17%)
Strategic Plans and Serving Clients
The top-performing firms were also those that adopted strategic and succession plans to support firm performance and endurance, and help them adapt to change. For instance, 75% of the top firms had adopted a written strategic plan, compared to only 66% of firms with AUM over $250 million; similarly, 66% of the top performing firms had adopted a written succession plan, compared to 61% of firms with AUM over $250 million. 
The study also includes data to help firms understand the key elements of designing a client experience to better serve clients in the future. Here, the top performing firms were found to be those that documented an "ideal client persona" and "client value proposition" to help craft a meaningful client experience.
The top-performing firms were also those that leverage digital touchpoints to enhance the client experience. Most of the top firms reported that they use electronic/digital signatures for custodian forms, virtual client meetings, screen sharing/co-browsing, and digital forms. 
Firms also report that they are actively seeking talent. According to the study, 73% of firms are planning to hire from external sources in the next 12 months, with many recruiting from other RIAs (39%), banks or trusts (16%), wirehouses (12%) and IBDs (10%).
The survey findings also reveal that many firms are sharing equity to retain talent and support their succession strategy, including to: 
retain key talent (27%);
support succession strategy (26%);
ensure management/leadership continuity (11%);
attract new managing partners/advisors with books of business (4%); and
compensate employees (3%).
Twenty-nine percent of respondents reported that they do not share equity with non-founders.
This article originally appeared on NAPA.