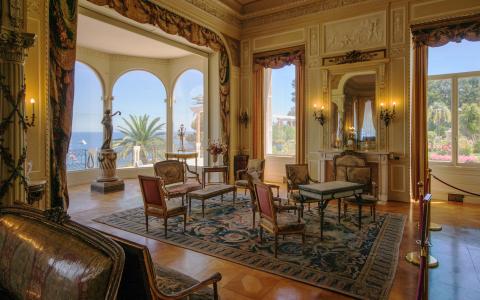 June 24, 2022
(Cleveland Jewish News) - Regardless of a person's volume of assets, estate planning professionals recommend that everyone has documentation of their wishes in place.
Designating heirs or conveying other desires while you are alive will make things easier on your loved ones and the professionals involved when the time comes to handle your affairs. A first step to creating a solid estate plan is to find a good lawyer who specializes in the field.
Amy Papesh, head of the probate and estate planning department at Elk & Elk, and Kimberly Stein, partner at Ulmer & Berne LLP, both in Cleveland, discussed the importance of hiring a high-quality estate planning attorney.
"The first thing they should look for is someone that they feel comfortable with," Papesh advised. "They are going to be talking about really personal things and you have to be comfortable with the attorney that you are going to establish a relationship with."
Each circumstance is unique, so people should look for an attorney who is compassionate with their family's situation. Everyone's plan is specific to their family pattern, she pointed out.
"I think you want to work with someone who can understand your particular situation," Papesh said.
Papesh also advised that people think about the "what ifs" when creating estate plans – or any potential scenario that could alter your plans. Two possibilities she mentioned are if the person gets remarried or if a parent outlives their children.
"Playing devil's advocate I guess is what I like to do with my clients when they come in for a consultation," Papesh said. "I like to explore those scenarios – in hopes that they never happen, but know that if these scenarios happen, your estate plan is still pretty solid."
Papesh explained that a common misconception is that a person doesn't need an estate plan. She said that is not true because an estate plan includes other documents besides a will.
Stein said that while some people may believe only those with "significant wealth" need to undergo this process, in reality, "strategic planning can be fruitful no matter what a person's net worth statement looks like. And in any event, one of the best things you can leave behind for your family is good organization and tools for a smooth transition."
She also noted guidelines for seeking an attorney who fits your needs.
"To me, the most important thing is a person with whom the client can build a meaningful, trusting relationship," Stein said. "The kinds of issues that will come up in the conversations are not always predictable, and sometimes can be pretty sensitive. So in addition to technical skills, a good estate planning client-lawyer relationship is one that can be open about sensitive family matters."
It can be beneficial to have open conversations with intended heirs, whether they are loved ones or charities, to see if there are things that can be mutually beneficial that the client isn't thinking about on their own, she said.
It may also helpful for an estate planning attorney to form relationships with their client's family members so that they are acquainted when the time comes for them to work together to sort out the client's estate, Stein pointed out.
Stein listed a few key qualities to look for in an attorney.
"Technical proficiency obviously is non-negotiable," she noted. "I think the perspective to take a step back and look at the client's big picture and priorities in life is really essential to being able to capture what the client wants in terms of their legacy and implement it in a way that's smooth and effective."

By Meghan Walsh
June 24, 2022