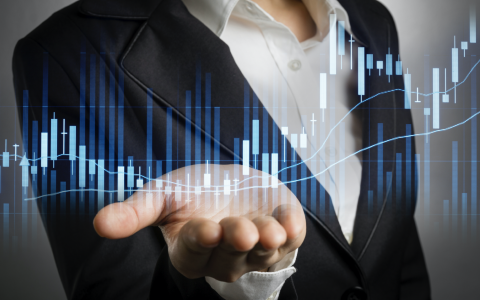 July 13, 2018
Fiduciary Trust Company International announced a collaboration with Advizr, a leading provider of next-generation profiling, advisory, and financial planning solutions.
Fiduciary Trust plans to leverage Advizr's capabilities to create holistic financial profiles for the firm's high-net-worth clients, which wealth managers can use in providing personalized, goals-based financial planning and advice.
By helping Fiduciary Trust's wealth advisors better understand clients' overall financial picture and specific circumstances, Advizr's solution enables stronger advice-driven planning with asset allocation selection and wealth projections that align more precisely with client-specific goals.
Fiduciary Trust also expects Advizr's innovative cloud-based technology and key insights will enable its wealth managers to build deeper, more collaborative relationships with clients.
"We believe our focus on thoughtfully incorporating new digital capabilities into our time-tested, advice-based offerings will create greater value for our clients.
By furnishing a complete financial picture of each client, Advizr's technology will empower our wealth advisors to provide more dynamic and proactive advice, and will provide clients with greater transparency to help them engage more meaningfully with their advisors," said John M. Dowd, chief executive officer of Fiduciary Trust.
"By working with Advizr, our clients will receive sophisticated financial planning through a unified business relationship and structured approach."
In June 2017, Fiduciary Trust parent company Franklin Resources made a capital investment in Advizr.
Following a successful pilot of Advizr's digital offerings, Fiduciary Trust is now incorporating digital capabilities powered by Advizr into its advice-based offerings—including investment management, wealth planning, trust administration, and specialized services—across a broad section of its high-net-worth client base.
"Advizr's mission is to drastically increase the delivery of holistic advice to end clients, thereby helping advisors deepen their client relationships," said Hussain Zaidi, CEO of Advizr.
"We are very excited about this new relationship and look forward to working with Fiduciary Trust."
Jenny Johnson, president of Franklin Templeton Investments, said, "Our investment in Advizr is part of an ongoing focus, across our organization, on being innovative in how we advance our global business. We will continue to evaluate new opportunities for us to incorporate technologies that can enhance our ability to deliver superior investment performance and meet the evolving investment needs of clients."