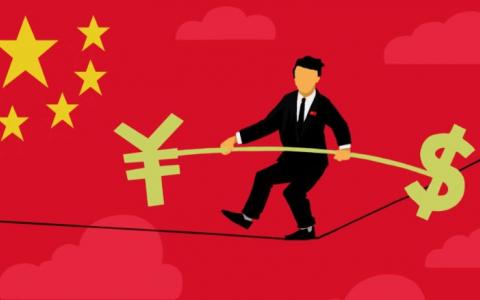 October 18, 2020
(Bloomberg) This month's emerging-market rally is showing signs of faltering as investors refrain from placing big bets in the final two weeks of the U.S. election campaign.
Even as Democrat Joe Biden has widened his lead over President Donald Trump in recent polls, a Bank of America Corp. survey showed global fund managers expect the outcome to be contested and are ready for extreme market turbulence. While growing odds that Democrats will take control of the White House and the Senate have boosted wagers for a weaker dollar and gains in developing-nation assets, this "comfortable consensus" in the market could unravel if the polls prove to be wrong, according to Fidelity International.
"We expect markets to remain choppy into the U.S. election, with liquidity likely to get thinner every day as we approach 3rd November," said Paul Greer, a money manager in London at Fidelity International, which oversees about $566 billion. "Popular pre-election positions will likely get squeezed and conviction tested."
"Our mindset is to wait for the event to play out and trade the price action afterwards," Greer said.
While all eyes will be on the final presidential debate between Trump and Biden on Thursday, a spate of country-specific events this week will also divert investors from their obsession with the U.S. election. Turkey is set to hike its policy rate again after surprising markets with an increase in September. While the majority of economists expect Russia's central bank to leave its key rate unchanged on Friday, Bloomberg Economics says there is potential for a surprise cut.
On the data front, China's third-quarter gross domestic product numbers due on Monday will probably show that its economic recovery gathered pace. Elsewhere, Zambia needs to convince reluctant bondholders to accept an interest-payment holiday before a key vote on Tuesday while it works out a debt-restructuring strategy.
Gauges of developing-nation stocks, currencies and bonds were little changed in the five days through Friday following their two-week rally as delays to a U.S. fiscal stimulus package and setbacks in Covid-19 vaccine trials reduced risk appetite.