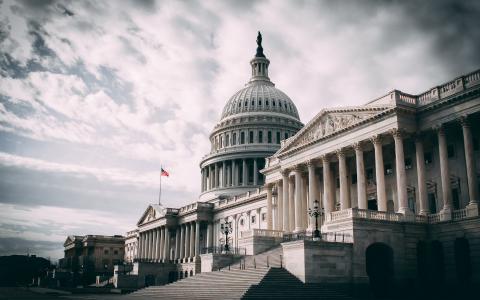 May 27, 2020
It has been almost a decade since the Democrats controlled Congress, but it's looking more and more likely that the left could win back the Senate come November. According to Jeremy Siegel, professor of finance at Wharton and WisdomTree senior investment strategy advisor, this could result in a higher corporate tax rate.
Last week, Siegel opened up about the ongoing races, calling the race for U.S. President "extremely competitive," and suggesting that it's a "dead heat." However, the professor is "cornered[ed]" about the steadily improving odds for Democrats in Senate races. Siegel noted to listeners that there are no "several very strong Democratic challengers to what were considered to be relatively safe Republican seats." That's a drastic change from the 70 to 30 odds Republicans has to keep control of the Senate back in February.
According to the professor, those leads have "now sunk all the way down, almost to even money," with "probably a tiny, slight edge [for] the Republicans."
Siegel believes Democratic control of the Senate to be "negative for equity prices." Though he doesn't see them to be "devastating"--around 5 to 10 percent. His real concern is over the corporate tax cut the Republicans passed just after Trump entered the White House: "My feeling is we're going to basically repeal and rewrite the corporate tax cut," said Siegel. "Not everything will be undone, but a lot will be undone and that will increase taxes on corporations."
In a sign of someone truly aware of the inner workings of politics, Siegel made sure to waiver about his predictions after making them: "A lot of things can happen in six months." He went on to suggest there is a chance that things will change in the future and Trump and the Republicans could control both the White House and Congress.