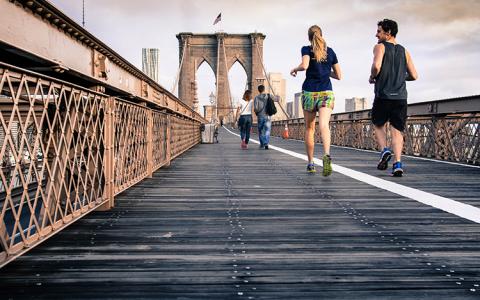 June 25, 2020
Working from home has its benefits, like the fact that we can pretty much wear our pajama pants all day. But the convenience of working from home has also made it a bit too easy to forget the importance of exercise in our daily routines.
And yes, it is seriously important. One university study finds that people who work out scored higher when it comes to concentration, meeting deadlines, and feeling motivated. The study's participants actually scored 21% higher for concentration on their work, 22% higher for finishing work on time, and an incredible 41% for feeling motivated to work. It makes you think twice about using your extra time to binge-watch TV.
Not sure where to start? MoovBuddy is not your average exercise app. It features expert-cultivated workouts from medical professionals that help you heal, prevent common pain points throughout the body, and stay motivated to do so. The MoovBuddy app also has reminders and recommendations to make it easy to stick to your program and stay motivated to increase your productivity. If you're typically intimidated by workout apps, you'll be pleasantly surprised at how gentle and accessible the 60 programs and 300 exercises are with MoovBuddy.
According to one study, it can take as little as 30 minutes of exercise to gain a noticeable boost in productivity. That said, based on all the information available, you'll be most productive with a longer workout in the morning and brief exercise during the day to lift your mood. All of this is a lot easier with MoovBuddy, which is currently offering a lifetime subscription for only $49.99 (originally $719.40).
This article originally appeared on Ladders.