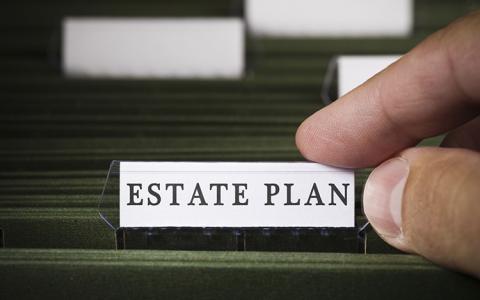 July 28, 2020
The COVID-19 pandemic that hit the U.S. mid-March, introducing a new and dangerous virus, has made estate planning an urgent priority for many clients, as a way to reduce anxiety and plan for potential deadly outcomes.
Client concerns over mortality and being unable to handle their affairs, the ability to take advantage of certain financial techniques in estate planning, and political uncertainty have kept estate lawyers in the Philadelphia area busy since mid-March.
Many practitioners say this trend will continue.
"People are coming to the realization that they are mortal, and they need to update their estate plans because of COVID," said David Pudlin, president and CEO of Hangley Aronchick Segal Pudlin & Schiller, who concentrates his practice in tax law, estate planning and business and employment law.
"We all hoped the rate of COVID infections would be dropping by now, and unfortunately the rate is increasing—COVID is hitting home for a lot of people, and the increase in estate work is continuing," he said.
The firm has seen an approximately 25% to 30% increase in estate planning, according to firm leaders.
"My wife and I have been discussing updating our own estate plan, and by reason of the COVID pandemic we decided to do it now," Pudlin said.
Clients are the same mix across the board, from older to younger, he added.
With 50 attorneys, Hangley Aronchick is headquartered in Philadelphia, with offices in Harrisburg, Norristown, and Cherry Hill, New Jersey. Overall, the firm continues to work remotely.
"All of the estate planning for clients is being done virtually," Pudlin said. "In Pennsylvania, one is not legally required to notarize a non-self-executing will or a living will, but we encourage it," he said.
Powers of attorney, self-executing wills and temporary guardianship do require a notary, according to the Pennsylvania Department of State. "Advance health care directives/health care powers of attorney" and "standby and temporary guardianship" do not require notarization, but is recommended.

The department announced a limited suspension of the "Pennsylvania statute which requires physical presence of notaries" April 2, allowing notaries to use audio-visual communication technology as an alternative to personal appearance.
According to the department, "Because of the potentially fatal nature of COVID-19, particularly for older persons, trust and estate attorneys have been inundated by requests to provide clients with legal instruments relating to end-of-life planning. … Yet, it is increasingly difficult for attorneys to meet with their clients" due to social distancing and some clients being confined to nursing homes that prohibit visitors.
Some attorneys say the special rule for remote notaries has been challenging.
"The recordings must be preserved for 10 years and all parties must be on the same call that requires special software—the process is difficult for older clients who are not as tech savvy," Pudlin said.
Many estate attorneys say the process has changed during the pandemic. Now it's mostly virtual, and in-person signing of documents is quicker, which may be a permanent trend.
"The register of wills in Philadelphia seems very pleased with registering wills and swearing in executors virtually," said Peter Klenk, founder and firm leader of Klenk Law, focusing on trusts and estates.
Although, he anticipates significant case backlog in Orphans' and surrogate court, due to the pandemic-induced closures.
"Everyone needs a medical power of attorney, and questions about this issue are a forethought when I speak to clients, due to COVID-19," he said.
Klenk Law maintains a portal system for their clients through private software, so they can readily access and share these documents from their phone.
"On the probate side we have had cases where people died of COVID, but the increase in business is more from clients that are concerned about having their estate in order due the COVID crisis," Klenk said.
The firm has seen a 20% increase in business since mid-March, he said. Clients are from across the board, although a significant number are elderly or have children.
The firm, with seven attorneys, is based in Philadelphia, with offices in New Jersey, Allentown, King of Prussia and Doylestown.
"COVID is obviously on everybody's minds during our conversations, it is the first thing we talk about—people generally feel anxiety about their safety, and it makes people want to get their estate planning in order," Klenk said.
As a former Navy JAG officer, Klenk first started drafting wills for military personnel and their families during Desert Storm.
"It was the first large deployment in many years and all of sudden people wanted to get it done—drafting a will and planning made the deployment less stressful, it brings people peace and reduces anxiety," Klenk explained.
Geoffrey Couture, 44 years old and a client of Klenk from Doylestown, recently updated his estate planning.
"My son was born just as the country was shutting down due to the COVID-19 crisis. It motivated me to get my will, trust fund and other estate documents in order, so my son and my [2-year-old] daughter are equally protected," said Couture, a pilot with a private company.
"I am higher risk because I fly and travel quite a bit for my occupation, but because of the COVID-19 crisis, it heightened and accelerated the need to get things done," he said, noting that he and his wife wanted to protect their children in case one should pass first.
"The pandemic highlighted the best practices to keep your will, living will, and trust funds up to date, considering the volatile world we are in right now," Couture said.
Klenk Law is helping clients plan during the pandemic by posting guidelines, such as how to write a will during the coronavirus lockdown.
"No one fights dirty like family, and the more planning the better to avoid the litigation side," Klenk warns.
John Terrill, a founding partner at Heckscher, Teillon, Terrill & Sager, based in Conshohocken, says the firm has seen a modest increase in their practice since mid-March, despite mostly working remotely.
With 20 attorneys, Heckscher Teillon is a trust and estates boutique firm that focuses on estate and trust planning, estate litigation, and administration.
Terrill, who is on the executive committee of the American College of Trust and Estate Counsel, says "most estate lawyers continue to be busy and will likely be busier."
Terrill says that older people, people with comorbidities, and those working essential jobs are part of the population that is at higher risk to COVID-19  and concerned about updating their estate planning.
"The financial meltdown related to the pandemic has also affected our practice, for example, the lower interest rates we are witnessing, and other financial uncertainties, can benefit certain estate planning techniques," Terrill said.
Uncertainty about the election is also affecting the firm's increase in business, he says.
"If Vice President [Joe] Biden wins the election, and the Democrats take over Congress, it is possible the tax laws will be changed to increase the estate gift tax—this uncertainty makes wealthy people want to take advantage of current very generous gift tax exemptions," he said.
According to Klenk, the economic downturn may also affect estate planning in the future.
This article originally appeared on Law.com.