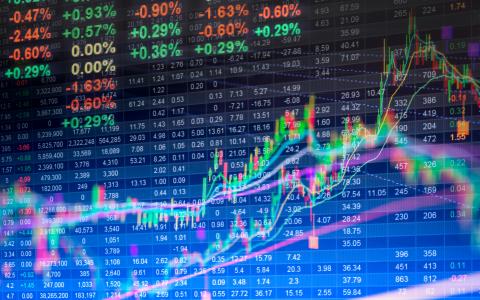 December 2, 2018
(Bloomberg) A bit of hope. Superficially positive. Still a work in progress.
The reactions of investors and analysts to the outcome of Donald Trump and Xi Jinping's trade-focused dinner Saturday suggest markets are unlikely to embark on a lung-bursting risk rally. The avoidance of any escalation in the dispute, however, may bring some relief.
Olivier d'Assier, head of applied research for APAC at Axioma Inc.
Risk assets like equities will have a good week, but the big re-balancing into bonds ahead of the next down cycle in the economy will continue. With two more Fed rate hikes (at least) on the cards, yield curve inversion is still in play for early next year. The halt to trade hostilities and no more tariffs for a while is probably good enough for a relief rally in both the U.S. and China's markets, but not enough to change the current outlook for next year and stop the global economy from slowing down.
Theodore Ball and Ariel Shi at JPMorgan Chase & Co:
Neither side has made serious concessions, and a deal at the working level remains very challenging given how far apart the two sides are. This outcome should support the ongoing year-end rally but, like the Fed's dovish shift, is only superficially positive and next year looks more difficult than even 2018.
Jean-Charles Sambor, deputy head, emerging-market debt, BNP Paribas Asset Management: 
While the long-term outcome remains uncertain, and we do think that trade tensions will remain elevated in the foreseeable future, we think that there is still too much negativity priced in, and we should be poised for a rebound in the short term. It is apparent that both sides have a strong incentive to continue the dialogue. So we would disagree with the doomsayers of an imminent short-term collapse of negotiations between the U.S. and China.
Aninda Mitra, senior sovereign analyst at BNY Mellon Investment Management:
I would see this is as a short-term risk-positive development, and safe havens should underperform in coming days. The markets will be elated. However, I would look out for the details and keep an eye on the 90-day-plus horizon.
Shane Oliver, head of investment strategy at AMP Capital Investors:
This development will take a bit of upward pressure off the U.S. dollar and it'll be good news for emerging-market currencies. We will see fairly decent rallies when markets open on Monday. Trade-sensitive currencies like the Korean won should get a boost, as will the Australian dollar. We could see it rally towards 73.5 cents. It would be wrong to say the trade issue is totally behind us but for now it does provide a bit of hope that some resolution, a permanent one even, will be reached some time next year.
Frances Cheung, head of Asia macro strategy at Westpac Banking Corp:
This is the best outcome that we had hoped for out of this meeting. Although some optimism had been built in the price, Asian currencies may still be able to rally. However, this is better seen as a temporary truce and uncertainty on U.S.-China trade relation remains.
Stephen Innes, head of Asia Pacific trading at Oanda Corp:
It will be interesting to see how the broader markets interpret these latest trade events after trudging through an extended period of arduous de-risking/re-risking that was driving trading desks batty. But the question remains: was there enough meat in this dinner bone to go full-bore "risk on" into the holiday season? The great ideological divide between the bastion of free-market capitalism and the champion of state-driven capitalism is still an immense work in progress but the weekend developments have increased threefold the scope for a broader de-escalation in trade matters.
Maximillian Lin, an emerging-markets Asia strategist at NatWest Markets Plc:
For markets, it's a very positive outcome overall relative to my initial expectations. Although the tariff hike from 10 percent to 25 percent was extended by three months and long-term uncertainty remains, it does set positive momentum for further negotiations. Even a "best-case" scenario outcome would not have resolved everything, since a dinner is too short to permanently resolve all the longstanding issues.