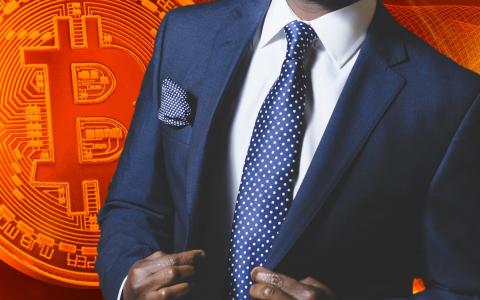 October 1, 2021
(Coinspeaker) - The billionaire investor, who previously urged investors to allocate at least 1% of their investment portfolios to BTC, revealed that buying Bitcoin has become his "best investment" bet.
Billionaire Investor Chamath Palihapitiya has voiced his opinion on the never-ending Bitcoin-gold debate, stating that Bitcoin has now effectively replaced gold. Palihapitiya, who is an engineer, venture capitalist, and founder and CEO of Social Capital who has previously shown his interest in Bitcoin by predicting a $200,000 price tag for the digital coin now believes that, it topples Gold and will continue to reign over the precious metal.
Chamath Palihapitiya, in an interview, stated that it was hard for him to provide a specific price for the digital coin now but believes it has become more valuable than the precious metal and its market cap will soon readjust to affirm that notion.
The Bitcoin versus gold debate doesn't look like it will be ending anytime soon. Opposite views and opinions on the subject have seen the market divide into two, with many market experts caught on the opposite side of the battle as they continue to weigh and draft notions as to why they are on a specific side.
It is no secret that gold has been an older and much-preferred investment option than Bitcoin. The digital coin since its debut on the financial scene has however revolutionized the sector and has done so whiles providing a plethora of investment options alongside eliminating some of the financial world's oldest problems.
A lot of market experts including Peter Schiff, still believe Gold is a superior commodity compared to Bitcoin whiles others such as Steve Wozniak, Michael Saylor, and Anthony Scaramucci, still sees Bitcoin as a valid competitor to the precious metal.
Bitcoin at press time was trading at $42,948 and is up 41% since the start of the year. Gold has however lost about 10% over that same period and dropped below $1,730 today. Data from Coinbase estimates the market cap of gold to be $11 trillion as against Bitcoin's $1 trillion.
"Bitcoin, I think, has effectively replaced gold. And it will continue to do so," Chamath Palihapitiya stated, adding that Bitcoin's market capitalization which has grown immensely over the years will just keep on growing. The billionaire investor, who previously urged investors to allocate at least 1% of their investment portfolios to Bitcoin also revealed that buying portions of Bitcoin has become his "best investment" bet after being introduced to the digital coin 10 years ago.
The CEO of Social Capital also expressed his concern about the growing inflation rates and hedging with three types of assets at the moment. Palihapitiya revealed that he likes hyper-growth companies, cash-generating businesses, and a handful of assets, like Bitcoin that lacks correlation with the former two.
"I'm very concerned about medium-term inflation. In an inflationary environment, in my very simplistic view of the world, I want to own three things: hypergrowth, because hypergrowth can always out-run inflation cash-generative assets and then I want to own non-correlated assets," he stated.
By Kofi Ansah