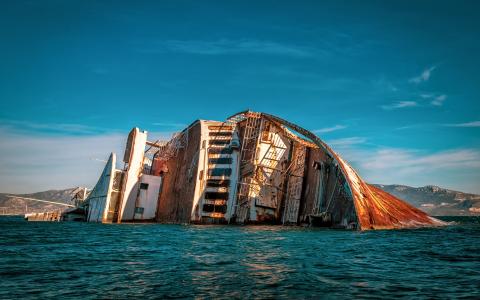 June 16, 2022
(CryptoPotato) - The American businessman and Founder of DoubleLine Capital LP – Jeffrey Gundlach – said that the current condition of the cryptocurrency market is "clearly not positive." Keeping this negative trend in mind, he believes bitcoin's price could plunge to $10,000.
BTC at $10K Wouldn't be a Surprise
In a recent interview for CNBC, the American billionaire known as the "Bond-King" – Jeffrey Gundlach – outlined quite a bearish prediction for bitcoin's future valuation. According to him, the primary cryptocurrency's recent downfall has been happening at a rapid pace, and this trend could propel a further decline to $10,000:
"It looks like it's being liquidated, so I'm not bullish at $20,000 or $21,000 on bitcoin, I wouldn't be surprised at all if it went to $10,000."
The digital asset market, similar to many traditional finance markets, has crashed in the past week. Bitcoin, for one, currently hovers around $22,000, trading far away from its levels at the beginning of 2022 and from its all-time high (nearly $70,000) registered in November last year.
In January 2021, Gundlach warned that BTC could represent a massive bubble because of its significant price swings. Back then, the asset was trading at $42,000 but crashed by nearly $12K in a matter of 24 hours:
"I don't like bitcoin here. I don't like things that are up on a stilt like that. Bitcoin, to me, is now sort of in bubble territory in terms of the way it's been acting."
In the following months, the cryptocurrency overcame its issues and headed north once again, hitting almost $50K. Interestingly enough, this led to a change of heart to Gundlach, who classified BTC as a "stimulus asset" and a better investment instrument than gold.
Brandt and Hayes put a Bearish Target, too
Earlier this week, the popular cryptocurrency commentator and a veteran derivatives trader – Peter Brandt – shared a similar forecast for bitcoin's future USD valuation. Based on a double-top pattern, he estimated that the asset could drop to $13,000.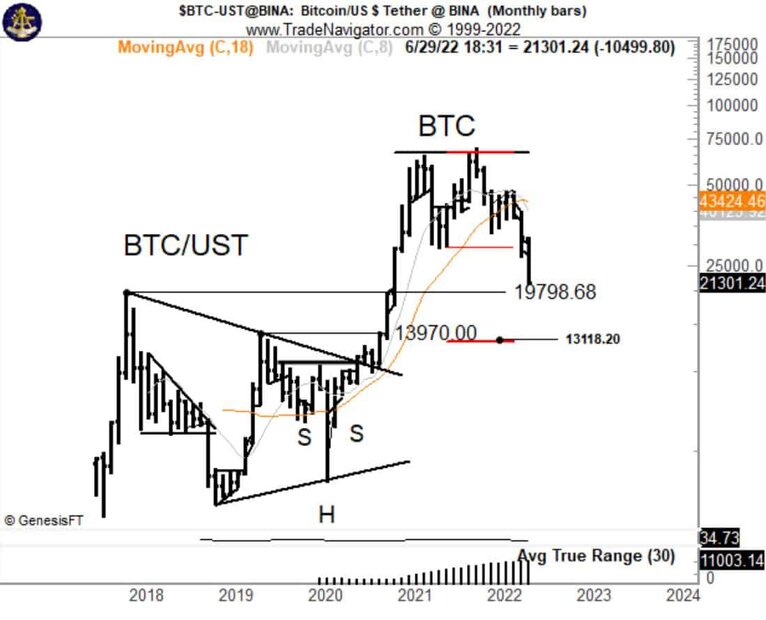 The former CEO of BitMEX – Arthur Hayes – said bitcoin is forming a base at $20,000. In his view, holding that level is vital as dropping below could trigger a significant sell pressure and a further collapse of the price:
"As far as the charts go, you better get out your Lord Satoshi prayer book and hope the lord shows kindness on the soul of the crypto markets. Bc if these levels break, you might as well shut down your computer bc your charts will be useless for a while."

By Dimitar Dzhondzhorov
June 16, 2022