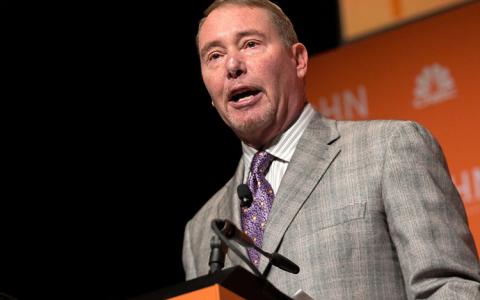 April 30, 2023
(Tampa Bay Business Journal) Billionaire bond fund manager Jeffrey Gundlach said that an unannounced visit by the Internal Revenue Service at his firm's Tampa office earlier this week was a "clerical error."
He said an IRS agent turned up at his $91 billion money-management firm DoubleLine Capital's office in Tampa on Tuesday "for no legitimate reason," according to a Tweet. 
"Turns out the unannounced IRS visitor made a clerical error," Gundlach said in a follow-up Tweet Wednesday, adding it "does not induce confidence in the system."
A spokesperson for the IRS declined to comment on the agent visiting Gundlach's office but said, "IRS employees are trained to respect taxpayer rights, and there are some important facts to keep in mind about the different types of visits."
Only revenue officers, revenue agents and IRS criminal investigation special agents make face-to-face visits outside an IRS office, according to the agency.
Gundlach moved DoubleLine from Los Angeles to Tampa in early 2022, a move largely seen as a flight to tax friendly Florida. While the fund's principal office was moved to Tampa, Gundlach himself did not relocate to the region.
A spokesperson for DoubleLine did not immediately return a request for comment.
Gundlach has publicly voiced his discontent with taxation and hinted in late 2020 that he would move his firm after California lawmakers suggested raising taxes on the ultra-wealthy. 
Gundlach's estimated net worth is $2.2 billion, according to Forbes. 
Founded in 2009, DoubleLine reported $91 billion in assets under management as of Dec. 31, 2022, a decrease from $134 billion reported in 2021, according to regulatory filings. The firm employs approximately 284 employees, with around 105 serving in advisory roles.