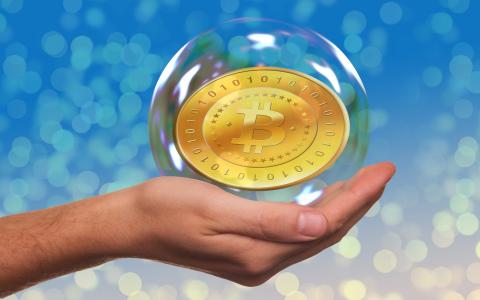 June 15, 2022
(TheStreet) - Billionaire Michael Saylor and his company MicroStrategy  (MSTR) - Get MicroStrategy Incorporated Report are at the center of attention with the fall of Bitcoin. 
Saylor is one of the most famous Bitcoin evangelists. He praises the merits of the king of the cryptocurrencies almost daily on his Twitter account followed by more than 2.5 million people. 
How much has he lost since the cryptocurrency market crashed? This is the question that is on everyone's lips.
Before we even look at the numbers, it's safe to say that Saylor and MicroStrategy are among the biggest losers in Bitcoin's return to earth as they adopted a cryptocurrency investment strategy in 2020. 
This bet has just turned sour.
MicroStrategy holds 129,218 bitcoins, 4,827 of which were purchased in the first quarter at an average price of $44,645. 
An Asset-Impairment Charge?
In all, the firm has spent some $3.97 billion on its bitcoins. After the company's bitcoin holdings soared during crypto's meteoric rise last November, they're now valued at $2,753 billion, according to Bitcoin Treasuries.
In other words, Saylor's bet on bitcoin now presents a loss of at least $1.2 billion. This means the company should record an asset-impairment charge related to its Bitcoin investments. 
"When @MicroStrategy adopted a #Bitcoin Strategy, it anticipated volatility and structured its balance sheet so that it could continue to #HODL through adversity," Saylor posted on Twitter on June 14. 
HODL, a popular term among crypto enthusiasts, stands for hold on for dear life. It's similar to the investment strategy of buy and hold.

By Luc Olinga
June 15, 2022