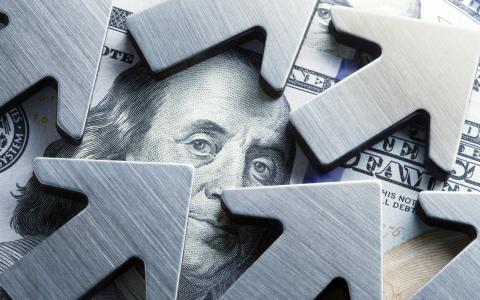 June 17, 2019
(JD Supra) -- In recent weeks, NBC News meteorologist Dylan Dreyer shared her personal story about secondary infertility, Food Network star Katie Lee posted about her experience with in vitro fertilization on Instagram, and Bravo host and executive producer Andy Cohen announced the birth of his son via surrogate. 
What each of these celebrities has in common with hundreds of thousands of Americans is the use of assisted reproductive technology ("ART") to grow their families.
ART includes a range of medical procedures to assist with the conception of a child by means other than sexual intercourse.  Physicians use ART to address infertility and genetic risks, to cryopreserve genetic material, and to help same-sex couples and individuals without partners to conceive.  The number of individuals benefitting from ART is growing. 
According to the Centers for Disease Control and Prevention's National Center for Health Statistics, 1 in 8 couples has trouble getting pregnant or sustaining a pregnancy. 
In 2016, U.S. fertility clinics reported 263,577 ART cycles, which included cycles for transferring embryos for pregnancy and cryopreserving resulting eggs and embryos for potential future use.
By comparison, ten years earlier, U.S. fertility clinics reported 138,198 ART cycles—nearly half of the number of cycles.
 More than 1,000,000 babies have been born in the U.S. through the use of ART, and there are an estimated 700,000 to 1,000,000 frozen embryos sitting in storage.
In Virginia, the Assisted Conception Act (the "Act"), codified in Virginia Code §§ 20-156 to 20-165, determines the status of children conceived through ART.  On March 14, 2019, Governor Northam approved House Bill 1979, which makes several changes to the Act, including (1) the replacement of the terms "husband" and "wife" with gender-neutral terminology, such as "spouse"; (2) the substitution of the term "intended parents" with "intended parent," to permit an unmarried individual to become a parent; and (3) allowing intended parents to use donated or "adopted" embryos.  House Bill 1979's changes go into effect July 1, 2019.
Because an increasing number of couples and individuals are using ART to grow their families, and ART not only impacts those couples and individuals' estate planning, but the estate planning of their parents and grandparents, ART has a profound effect on the way estate planners draft documents to best carry out their clients' wishes.  As ART becomes more sophisticated and the use of ART becomes more common, estate planners are tasked with defining "parentage" and "descendants" for inheritance purposes and planning for the ownership and control of cryopreserved genetic material.
There are several types of "parentage," including genetic parentage, gestational parentage, and adoptive parentage. 
Every estate plan should define "parentage" and "descendants," paying special attention to how the definitions impact children and more remote descendants conceived through ART.  While it is imperative to focus on a client's current family circumstances, it is also important to consider how the definitions of "parentage" and "descendants" impact future generations, as well as how ART impacts an estate plan if an unfortunate life event occurs, such as a divorce or a spouse's premature death.  
There are numerous cases involving the ownership of frozen embryos upon a couple's divorce, which include questions regarding the resulting parentage of a child born after the divorce.  In addition, many clients are unaware of the consequences of executing form parentage agreements prepared by fertility clinics, which may not consider the myriad of estate planning issues included in ART.  There are also numerous cases regarding the inheritance rights of posthumously-conceived children and more remote descendants. 
Estate planners and clients should consider the impact of ART on an advance medical directive. 
An advance medical directive not only serves as a health care power of attorney, permitting an agent to make health care decisions on behalf of the incapacitated principal, but it can also serve as a living will and provide directions regarding gifts of organs and other genetic material upon the principal's death. 
An advance medical directive can include a client's instructions regarding the acquisition, disposition, and control of genetic material upon the client's incapacity or death. 
In the age of ART, a comprehensive estate plan includes definitions for "parentage" and "descendants" that are consistent with the client's wishes and state law. 
If a client has used ART or suspects that he or she will use ART, the estate planner should also contemplate the acquisition, disposition, ownership, and control of genetic material through specialized language inserted into the will, advance medical directive, and trust agreement, if applicable. 
If a client has already executed a form agreement provided by a fertility clinic for the use of ART, the client and his or her estate planner should review the agreement to ensure that it is thorough and consistent with the client's wishes and estate plan.