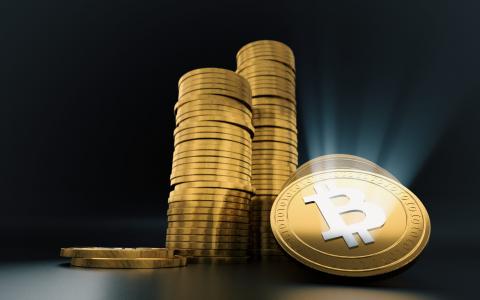 November 19, 2021
(CryptoPotato.com) - Mohamed El-Erian – Chief Economic Advisor at Allianz – classified bitcoin investors into three different categories – "fundamentalists, professional investors, and speculators." He said he would become a BTC holder once again only if the third type disappears from the space.
Will El-Erian Buy BTC Again?
The President of Queens College and CEA at Allianz – Mohamed El-Erian – revealed in a recent interview when he would potentially buy bitcoin again. It's worth noting that he bought an undisclosed amount during the "crypto winter" of 2018, when the asset's price stood at roughly $3,000.
"I felt compelled to buy it – I really did. I felt like I had framed it. I had this level, I had an entry point."
However, at the end of last year, bitcoin skyrocketed to $19,000, and he decided to sell his position. In the following months, though, the primary cryptocurrency continued its rally, reaching an all-time high of around $69,000 just a few days ago.
Keeping in mind the significant price increase and the developments in the cryptocurrency industry, El-Erian revealed he could become a BTC owner once again but under one condition – if some of the day-trading "speculators" in the market get "shaken out."
Apart from them, the BTC investors can also be "fundamentalists" – those who are in for the long run and professional investors looking to diversify their portfolios. These two types "are pretty solid in terms of supporting bitcoin and other cryptocurrencies," he opined. They also understand the "underlying technology and model" and can be very "influential in the period ahead."
Crypto Will Not Replace The Dollar
Allianz's top executive further revealed that he sees digital assets as a "very disruptive force." Michael Saylor – MicroStrategy's CEO and one of the most passionate bitcoin supporters – also recently shared such thoughts.
However, El-Erian does not believe in bitcoin's ability to replace the dominance of the US dollar, despite seeing its potential:
"I think it will always exist in the ecosystem, but it's not going to be a global currency. It's not going to replace the dollar."
Regulations Need to Be Imposed
El-Erian urged cryptocurrency insiders to engage with regulators sooner rather than later to avoid problems that giant corporations like Amazon, Facebook, and Google experienced in their early days:
"When I speak to people in the crypto industry, I say you have a responsibility not to repeat the mistake of Big Tech. The big mistake of Big Tech was they didn't realize they were becoming systemically important, so they didn't engage in preemptive regulatory discussions."
China may have banned the asset class, but it is still progressing to issue its own central bank digital currency and apply blockchain technology in some fields of its economy, El-Erian said. As such, he warned that the USA and other nations in the West should advance on the matter, or otherwise, China will dictate the rules:
"If the West is not careful, China will define standards for the world."
By Dimitar Dzhondzhorov
Nov 16, 2021