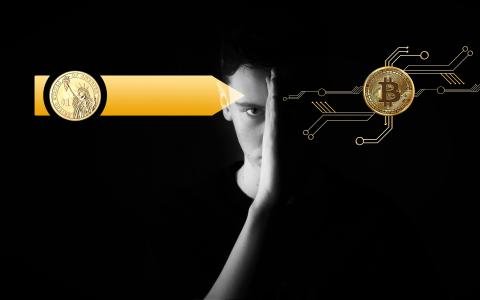 August 31, 2021
(U.S. News & World Report) - With so much interest now in cryptocurrencies, many advisory clients are asking about a Bitcoin exchange-traded fund.
After all, investors have easy access to ETFs tracking all manner of themes, including cannabis, cloud computing, clean energy, robotics and even pet care.
But no Bitcoin ETF exists at the moment.
That creates challenges for some advisors. Nancy Hetrick, CEO and senior financial advisor at Smarter Financial Solutions in Phoenix, says she is not encouraging clients to invest in Bitcoin now.
"The volatility is far beyond any asset class in a healthy, diversified portfolio," she says, adding that her clients are wary of the cryptocurrency and prefer to avoid it. "As the digital currency market matures, this may change. But for now, it's a speculative investment."
If a client were to express interest in and insist on investing in Bitcoin, "as a firm, we would document carefully that we had explained and educated about the portfolio risks and would enter a trade as nonsolicited," she says. "This isn't an investment that is ready for a long-term portfolio yet."
As advisors continue to navigate this complex slice of the market, the absence of a Bitcoin ETF is notable. But that reality might change at some point in the foreseeable future.
Here's what financial advisors should know about the potential for a Bitcoin ETF, why they're still awaiting approval and what benefits they might provide once they're launched.
By Kate Stalter
Expert Review by Susannah Snider
Aug. 23, 2021