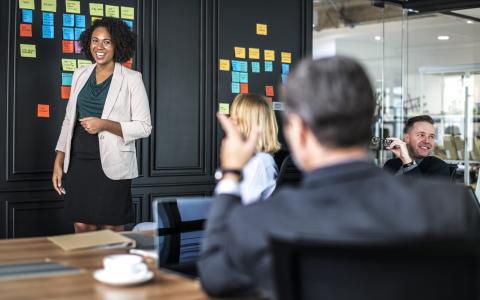 June 28, 2019
Technology has disrupted many businesses over the years from Transportation to Fine dining. Now, some savvy financial advisors use technology as an asset to better serve their clients. We know most people hate change, but we also know most people that embrace it, tend to thrive while those who don't, get left behind. It's just how the world works. Today's financial planning industry is being driven by clients and investors who are tech-savvy, demand transparency, and are willing to embrace change much quicker than previous generations.
Meet The FlexGen Advisor:
There's a new generation of financial advisors – dubbed the "FlexGen advisor" – are embracing flexible processes and technology to meet the evolving needs of clients. New industry findings provided exclusively to me from the 2018 Fidelity Financial Advisor Community — FlexGen Study, a survey of 458 advisors co-developed with eMoney, show that financial advisors today can either challenge conventions and adopt flexible processes, or risk falling behind.
eMoney is a planning-led wealth management platform with nearly $2 trillion in assets on the platform from 3 million investors. I spoke with Ed O'Brien, CEO of eMoney, who explained that financial advisors are now approaching wealth management as a much more collaborative process with their clients, choosing to focus on goals-based planning that both challenges convention and is forward-thinking. We strongly believe clients value peace of mind the most. So, here are three things you should know about today's financial advisor that may surprise you:
Tech Is An Investment, Not An Expense
Advisors who invest in technology have the upper hand because it gives them an edge when they advise their clients. Advisors who invest in technology are able to use it as an opportunity to better serve their clients, increase client retention and increase their earning power. Technology makes collaboration easier with clients and creates a clearer path for goals-based planning that is essential to young investors. According to O'Brien, "The modern advisor – the 'FlexGen advisor' – that embraces technology outperforms your traditional wealth manager – growing their number of clients by 5% more than typical advisors, and their assets under management by 9-10% more."
Future Generations
Another big trend in the financial planning and advisory world is to target future generations and not just the client. Advisors are switching their business models to incorporate the needs of clients across multiple generations. While there is a need for many traditional forms of advising, the ability to span multiple generations will ultimately lead to more new opportunities for growth and business development.
Rejecting "One Size Fits All"
Traditionally, financial planning is done through a relatively narrow lens – a new client meets in an advisor's office, where they sit and discuss income, assets, spending habits, and more – culminating in a document with your "retirement number" and a check-in from your advisor every 6-12 months. This model is dated and does not keep up with today's interconnected world. Modern investors have access to more information than any other generation in history and they should know how to use it. That's why adaptable business models allow for advisors to cater to the needs of diverse groups like women, millennials and minorities. Advisors are doing everything they can to deviate from a 'one size fits all' approach – developing interactive or visual reports for clients, using video conferencing, sending updates via social media, and even texting those that rely on less traditional forms of communication. These touchpoints allow for a stronger, more personal relationship that develops trust and increases client retention.
Bottom Line:
Technology is improving the advisor's experience in several different ways. Not everyone will use it, but the key is to make sure you are getting your needs met and it works for you. If not, you know what to do.