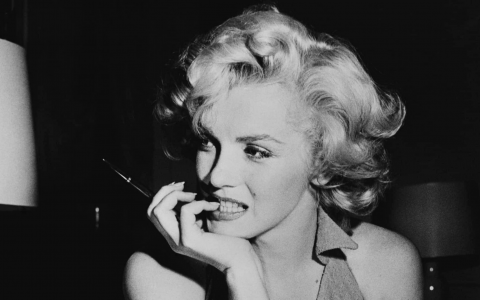 July 16, 2019
(The Richest) Some people are bigger than life itself and show business can prove that. Celebrities are still making money even after decades they have passed away. This happens due to a combination of a great legacy, companies that know to recognize when someone's image sells well, and faithful fans.
Most of the names on this list are musicians and they are still earning more than some celebrities who are very much still alive. People on this list (singers, actors, writers, and athletes) were all very appealing to the public during their time alive. But now their image is commercialized in the most different of ways.
10. John Lennon
The legendary musician was shot to death in December 1980. Almost 40 years later, he is still making millions every year. In 2018, he earned $12 million and he sells approximately two million albums per year.
The money, of course, doesn't come only from the albums and Lennon has his music licensed for multiple projects. There are also all sorts of products using "The Beatles" t-shirts, mugs, posters, books, and the list goes on.
According to Celebrity Net Worth, John Lennon's state is evaluated on $800 million.
9. Prince
Prince was a musical legend when he died in 2016. And it didn't change after his death. In 2018, two years after his death, he made $13 million and sold 250,000 albums that year. And fans can still wait for new projects from the singer.
His heirs motivate his afterlife success. His family is always coming up with never seen before videos of the artist and they are negotiating a contract with Sony to release never heard before songs from Prince. Once this deal is closed, he will probably jump some positions in this list.
8. Marilyn Monroe
Marilyn Monroe is the only female name and movie star on this list. The actress was found dead in 1962 and is still making people fall in love with her.
In 2018, she made $14 million. The money came from licensed products, including high-profile brands like Montblanc. Her image has an enormous market appeal and her face is printed on t-shirts, notebooks, mugs, and many other products.
Her state is cautious with their image and has a reputation for always going after companies that use her image without permission.
7. Hugh Hefner
The Playboy empire founder had $40 million when he passed away in 2017. Unsurprisingly, his empire would still go on after his death and just last year he made $15 million.
We can still see the Playboy bunny printed in all types of products like notebooks, clothing lines, bags, and others.
However, perhaps it is the last time we see his name on this list. In 2018 his heirs (widow and children) sold his part of the company for $35 million. They got $15 million upfront.
6. Dr. Seuss
Books like The Cat in a Hat, One Fish, Two Fish, Red Fish, and How The Grinch Stole Christmas are classic books that never get old among children.
As a result, Dr. Seuss (born Theodor Seuss Geisel), who wrote those books and many others, is still making millions year after year. In 2018 he earned $16 million and sold 4.8 million books. those are impressive numbers for someone dead since 1991.
Many of his books were adapted for television and cinemas, which also makes his fortune increase. The most recent was a new version of The Grinch.
5. Bob Marley
Don't worry, because every little thing is gonna be alright... even if you are dead. Bob Marley was the most important Reggae singer of all times and his songs are still making new fans around the world.
However, after his death in 1981, his image is getting stronger and is used in several licensed products. In 2018 he made $23 million.
It is possible to find a large variety of products with his face: from simple t-shirts to headphones or even cannabis accessories.
Marley seems to be one of those people who will always be around. Lucky us.
4. Charles Schulz
Good grief! Charles Schulz is popular worldwide and is famous for his Peanuts comics. The cartoonist made $34 million just in 2018 alone. He did die in 2000, however, Charlie Brown, Snoopy, and the other characters are still very much alive and famous all over the world.
He's still having a lot of products printed on toys, dining sets, countless books, clothing lines, and movies though. In 2018, the family closed a deal with Sony and sold part of the Peanuts brand for $185 million.
3. Arnold Palmer
Arnold Palmer was a living golf legend and one of the best players of all time. Some people would say that he is the best of all time.
He passed away in 2016, but his image is still making a lot of money and in 2018 he made $38 million.
He made lots of money with golf, but if someone told him decades ago that he would make millions with a beverage that combines ice tea and lemonade he created, he would probably not believe it.
There is also a new alcoholic version of the drink, produced in partnership with Molson Coors.
2. Elvis Presley
Once a king, always a king. Elvis Presley has passed away since 1977, but his legacy is still powerful thanks to his dedicated fans.
His image is still pretty much alive and, together with Michael Jackson, is hard to think about another male artist with so many impersonators all over the world.
As a result, his image is still precious. Last year the King of Rock made $40 million and sold one million albums. His highest profit came from the new $45 million entertainment complex called Elvis Presley's Memphis at Graceland.
1. Michael Jackson
Since Michael Jackson passed away in 2009, he leads the list of dead celebrities who make more money. According to Forbes, in 2018 he made $400 million.
To have a better idea of what it means, know that U2 lead the list of highest-paid musicians in 2018, earning $316 million.
Most of this profit comes from EMI Music Publishing stake. But there are also other sources of income; there are projects like specials for television, a new Sony record deal, and his Mijac Music catalog.
However, don't be surprised if he falls in some positions in 2019 due to the documentary Leaving Neverland, released in April.