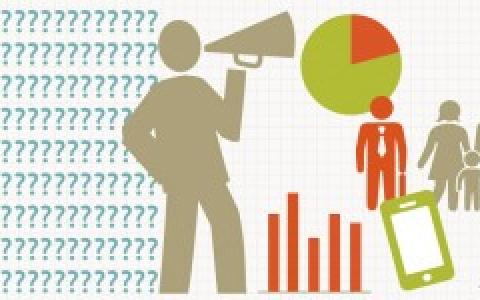 November 8, 2017
For an advisor there are many unknowns–exactly where the market will be in five years, the next market-moving geopolitical action, and how their clients' expectations and loyalty may be impacted in this constantly changing investor environment. But one segment, and certainly one of the most important, is making things very clear to advisors.
Ongoing research by The Oechsli Institute provides insights into what affluent investors expect from this important relationship. In short, the expectations of today's affluent are not always in alignment with their day-to-day experience.
There are significant gaps between what affluent investors expect from their advisors and what is actually being delivered.
And these gaps are not confined to a particular age group within affluent investors, but rather, are being expressed across the board.
From Millennials to Generation X to Baby Boomers and older, all generations of affluent investors are feeling disconnected from their advisors.
Today's investor is looking for personalized service and attention, starting with the way they select an advisor.
Financial advisors and firms who rely on old-school marketing tactics such as public seminars, direct mail, and cold calls will generally not be very successful in winning the business of affluent investors.
The vast majority of respondents, 93%, said they discovered their financial advisor through relationship marketing such as a personal introduction, word-of-mouth, or reputation.(*)
Advisors must make introductions a key element of their marketing plan.
The introduction is only the beginning of building the kind of relationship that affluent investors are seeking from their advisors.
Today's affluent client places an emphasis on having both a business and social relationship that helps build rapport, confidence and trust.
The perception of the type of relationship shared differs greatly between investors and advisors. While nearly 74% of advisors claim to have both a business and a social relationship with their affluent clients, only 28.5% of clients see it the same way.(*)
From the investor's perspective, a major factor in developing a personal relationship is for the advisor to get to know the entire family of the investor. While that may seem simple enough, a mere 21% of affluent investors say their advisor has shown an interest in working with their children.(*)
In fact, only 8.5% of respondents reported that their advisor has offered to conduct a family finance discussion, even though 51% anticipate their children will have investable assets of $1 million or more.
For today's affluent, having a personal relationship with the advisor includes responsiveness. Among study participants, significantly less than half (42%) of affluent investors report that their phone calls are returned by their advisor in less than two hours and 47% indicate a call is returned the same day.(*)
Advisors and firms should evaluate their return-call procedures and ensure their service models reflect the client's needs and preferences.
Many advisors and firms are heavily focused on the investments of their affluent clients versus focusing on the multidimensional aspects of the client's family financial affairs.
Affluent investors are seeking comprehensive advice and support for their finances. While 77% report receiving assistance from their advisor with financial planning, far fewer indicate their advisor is helping with other dimensions like tax planning, insurance protection or charitable giving.(*)
Advisors should remember that, especially for affluent clients, offering a more comprehensive approach to wealth management may help to increase loyalty.
Today's affluent investors present an exceptional opportunity for advisors and their firms, but they need to be met with service models that support their objectives and preferences.
Affluent clients have clear expectations for this important relationship, and advisors would be well served to review how they are meeting them.
By listening to what affluent investors are saying, and building relationships around expressed value drivers, advisors can improve their ability to acquire and retain affluent clients of all ages.
To learn more, download and read the white paper from First Clearing and The Oechsli Institute, "Understanding Today's Affluent."
Sources & Disclosures (*) Research conducted by The Oechsli Institute For broker-dealers and financial professionals only. First Clearing does not provide services to the general public. First Clearing, LLC is a registered broker-dealer and non-bank affiliate of Wells Fargo & Company. First Clearing Correspondent Services, a division of First Clearing, LLC, member FINRA/SIPC. ©2015 First Clearing, LLC. 1015-05519