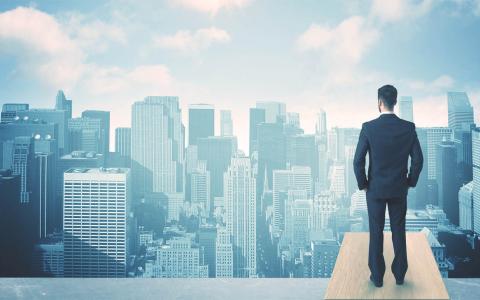 July 9, 2017
Modern systems support expanding capabilities for trust companies, banks, advisors and broker-dealers 
As many of us in the wealth management industry know, the past decade has seen a significant blurring of the lines between two separate approaches to wealth management.
Banks and trust companies have had to adapt to compete with advisors by adding front office, client-facing capabilities such as sophisticated portfolio management, enhanced performance reporting and mobile technology.
At the same time, with 10,000 baby boomers retiring every day, tax efficient wealth transfer has become a more important issue for registered investment advisors and broker-dealers.
For these financial providers, the pressure is on to offer trust services to accommodate clients' increasingly complex wealth and estate planning needs.
And of course, everyone is feeling the pressure from regulators to standardize processes and improve compliance reporting.
These new, more expansive service offerings require substantial upgrades in software and systems, yet many firms still rely on aging bank trust systems. CEB Tower Group recently found that nearly half (47%) of wealth management firms rely on trust platforms that are more than 10 years old and that do not have the architecture to support rapid process improvement.
This can create problems when older systems are inefficient; some even require in-house staff to input data by hand on a daily basis.
Legacy systems may not integrate well into modern compliance, document management and client reporting tools. They may not be equipped to accommodate portfolios that include alternative asset classes like hedge funds, private equity and real estate. Moreover, as a business grows, these systems may not be easy to scale up to process increasing assets and transactions.
We are pleased to be helping clients on both sides of the financial industry convergence adapt to this changing environment with configurable, software-as-service structured solutions that can rapidly be ramped up and adapted.
Enhancing front-office capabilities for bank trust clients
For our bank and trust department customers who have always relied on us for a complete suite of back office operational and accounting software, we provide enhanced front office capabilities. Innovest CRM, a Microsoft Dynamics based customer relationship management (CRM) platform that gives users seamless access to account data, drives sales productivity and marketing effectiveness through social insights, business intelligence and campaign management.
Customized performance reporting and data aggregation for assets held elsewhere can also help traditional bank and trust departments compete for high net worth clients. Innovest provides flexible reporting with access to real-time data.
This reporting can be customized to offer the benchmarks and indices, graphic illustrations, trend analysis and other data that your clients demand. Reporting can be delivered via regular statements and made available via web- and mobile-technology interfaces. Your clients have access to account information when, where and how they want it.
Trust management services for RIAs and broker dealers
Independent advisors and brokers, however, have to approach the challenge from a different angle. RIAs and broker-dealers must be able to provide their clients with not only a healthy rate of return but also the ability to process distribution payments during retirement, set up and manage trust accounts, and custody assets beyond the traditional equity, fixed income and mutual fund models.
Clients are expecting their financial advisor to deliver value beyond the traditional model of investing and rebalancing.
We support advisors in a variety of ways by providing the tools needed to manage the more complex types of accounts and assets while still having access to the state-of-the-art trading and rebalancing tools to which they are accustomed. Using our platform, advisors have access to account aggregation tools that pull in data from accounts held elsewhere and consolidate data for reporting purposes.
In addition, payments and distribution processing is simplified by providing tools that allow for complete automation and outsourcing of the payments process.
Be ready for the convergence
No matter which side of the financial advisory business your firm started on, the competitive landscape is shifting, demanding that all providers of wealth management services offer customer-centric software and reporting as well as providing the full accounting and custody processes required to hold assets in trust.
.Homepage: http://innovestsystems.com