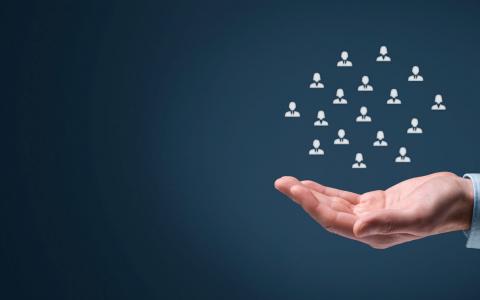 December 7, 2014
The real glory of modern customer relationship systems starts when wealth managers let the electronic phone book do more of the talking.
The wealth management industry has been waiting for over a decade now to see the CRM revolution transform advisors' lives as promised.
In many cases, it's actually the technology's fault that CRM adoption has been slower than anticipated. Legacy systems have a well-earned reputation for being frustrating to update and truly nightmarish when it comes to customizing them to fit an existing business.
As a result, it's not surprising that these systems ended up as expensive, passive contact libraries for advisors who might launch their CRM to look up a phone number or email address when they need it, but avoid any deeper interaction with the tools provided.
But even at the visionary firms that invest the effort in integrating CRM more closely into day-to-day work flow, adoption has been superficial and scattershot.
I recently saw a statistic that indicated that close to 3 out of 5 advisors still manage their task lists on Post-It pads.
Is a "system" like that haphazard and prone to user error? Probably. Will it impress the regulators if there's a question about how a particular account procedure was followed? Probably not.
And is this something that a well-deployed CRM will do? Definitely.
CRM makes automation possible
At this point, a modern CRM system should function as your day planner, meeting calendar and institutional memory as well as your electronic phone book.
You are free, of course, to utilize these tools or leave them untouched in the box. But the more of the vital day-to-day data about your business that you delegate to the system, the better it can do its job to anticipate your needs.
Think of a really good executive assistant, responsible for scheduling appointments, reminding you of key deadlines and providing background information when prompted. That's how your CRM should operate: automatically, uninterruptedly and on demand.
And as the system learns, it gets better at saving you and your team time and effort. The ROI doesn't come on Day One. You need to train the system and in some respects the system needs to train you to make the most of every working minute.
In theory, any calendar tool can structure your time and provide the kind of electronic record that will hold up to a compliance review. But where CRM truly gets interesting is when you bring that digital Rolodex into the equation.
Your CRM should give you the power to automate your front-office client communications as well as the inner workings of your back office. You can set up recurring reminders to reach out to investors, alerts to warn you that a client or prospect may be in need of guidance, even send personalized email alerts to whatever segment of your clientele you select.
An online calendar can't do that because it doesn't know your clients. Even the best flesh-and-blood executive assistant would have a hard time figuring out the messaging and knowing who needs to be touched on one particular day versus another.
Odds are good that you keep all that information in your head and make it up as you go. In an industry where every client interaction can win or lose hundreds of thousands of dollars in annual fee income, I would argue that nobody's head is so big that it can do all the marketing on its own.
If nothing else, you're limited to the number of minutes in a working day and the number of days in a year. Any task you can standardize, teach the CRM to perform and ultimately delegate helps you win more of those minutes back for things only you can do.
And in the meantime, the CRM isn't bound to your physical limitations.
Unlike a lot of productivity-enhancing tools that really only broaden your capabilities in exchange for sucking time out of your day, a well-trained CRM system actually works in your absence, multiplying the time you have available to do what you do best.
Training the system to liberate you
But for a CRM to operate as your spare pair of hands and not just passive storage, you need to first train the system and then trust it to run reliably.
Training is often a function of establishing rules that mirror the way you prioritize information and execute tasks. The more closely you can observe your own thinking, the better you can manage the filters, alerts and automated processes that handle the routine thinking for you.
Do you handle incoming contacts from different types of investor differently? Segment the database into groups – VIP, typical client, hot prospect, cold call – and create rules for routing the call and even generating a personalized automatic response.
Have you made it a strategic priority to reach out to clients in a particular situation – retirement, tax season, child's graduation, job change, birth or death in the family – with a specific marketing-oriented message? Give the CRM the details it needs and it can alert you or even send out the social media messages on its own.
And needless to say, your CRM will never make mistakes or, when properly backed up and maintained, lose information. All those Post-It notes on your desk are all too vulnerable when it comes to getting lost, forgotten or even simply locked in the office over the weekend. A cloud-hosted contact database is always on and available.
Error-free support makes 100% compliance possible. If the right practices are hardwired into your client communications environment, it becomes a lot harder to "accidentally" get something wrong.
Here at Innovest, we have learned that automating back-office processes ensures that critical reporting deadlines are met and every task is documented for later review. Naturally, a good CRM supports that goal, and the more closely integrated it is with your accounting platform or other systems, the bigger the end-to-end efficiencies can get.
Automating the front office is equally vital because it ensures that all communications can be logged and categorized to reflect exactly what you said and how the relationships evolved over time.
You can analyze the track record yourself to track ROI, identify untapped opportunities or simply evaluate what's working and what isn't. And of course, your compliance team can stay in the loop at every turn.
Your other brain is the CRM
Either way, don't worry about unique or unclassifiable opportunities slipping through the cracks. The system can and should route exceptions straight to you so you can make a truly executive decision on your own.
The goal here is to increase the amount of executive decision-making that you do. You should be out meeting prospects or working closely with VIP clients, not crunching your own database looking for people who might want to set up a trust or roll over a 401(k).
Along these lines, a good CRM should follow you into the field. There is no excuse for leaving your spare brain at the office when any modern system should provide everything you need on a tablet or other mobile device.
And should you move farther afield from the office than your next client lunch, a well-managed CRM stores everything you know. Your staff can access the records when you go on vacation – yes, you can go on vacation now – and handle most routine questions without having to ask you.
In theory, you can retire and transfer or sell the CRM to a successor. Your knowledge and thought processes become an asset that can be handed over to someone else now. They have enterprise value, like a really good office manual that can be used to teach other advisors how you think.
You've already taught the system. Now the system can teach them how to function in your absence. Meanwhile, it can take over part of the work of being you, allowing you to be absent now and then – or simply present more of the time on the tasks that only you can do.
That's what a real CRM can do. It's a lot more than a Rolodex. And yet with at least 35% of advisors still running your contact lists on Microsoft Outlook, it's clear that a lot of your fiercest competitors are barely getting the race car out of parking gear, much less seeing what it can do when all the cylinders start firing.
Bill has been CEO of Innovest since its inception in 2000. Prior to joining Innovest, Bill was most recently in JP Morgan's LabMorgan eFinance business unit as its Entrepreneur in Residence. Prior to joining LabMorgan, Bill was a Managing Director at Bankers Trust Company, acquired in 1999 by Deutsche Bank, and spent more than nine years in various positions including CEO of the bank's wholly-owned subsidiary, The WM Company, PLC, based in Edinburgh, Scotland. Bill holds a Masters in Business Administration from the Wharton School of the University of Pennsylvania.