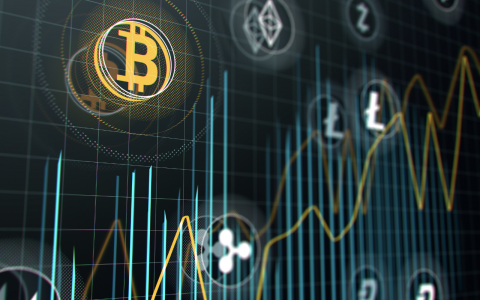 May 22, 2019
(Nasdaq) -- Hopes of a bitcoin ETF were once again dampened by the U.S. SEC.
Most recently, SEC postponed its decision on the VanEck/SolidX bitcoin (BTC) ETF proposal.
Per coindesk.com, "the SEC said it was instituting proceedings on whether to approve or disapprove a proposed rule change that would allow the VanEck SolidX Bitcoin Trust to issue and list its shares." The new deadline for the SEC to take a decision is Aug 19, which can be delayed one more time till Oct 18.
There were repeated attempts by issuers for a bitcoin ETF and the SEC was in disagreement with the same. Earlier this month, the SEC also chose to delay its decision on the Bitwise Bitcoin ETF. Investors should note that the regulatory board rejected as many as nine proposals from three different issuers last August.
Inside the VanEck Proposed Fund
This was not the first time that VanEck intended to launch a bitcoin ETF. On  its third attempt in mid-2018, the company had collaborated with blockchain company SolidX. The plan was to make the product physical and not futures based. This means the product will hold actual bitcoin, which will be " insured against any loss or theft ." The VanEck SolidX Bitcoin Trust would have a ticker symbol "XBTC (read: Will VanEck's Renewed Attempt to Launch Bitcoin ETF Work? )."
There were a few factors that seemed positive about the formation of the latest VanEck fund. First, the underlying currencies will be insured, which would provide insulation against any hacking attack. Secondly, the issuers purposely kept retail investors far from the proposed fund, which reduces the broad-based risk associated with such a product. Still, it failed to amass SEC's trust.
Before this, SolidX's proposal for a physically backed bitcoin ETF was dismissed by the Securities and Exchange Commission in March 2017 and VanEck took away its application for a futures-based bitcoin ETF in January 2018, per etf.com.
What's Keeping SEC from Giving a Nod?
SEC is worried about its extreme price volatility in cryptocurrencies and liquidity in bitcoin-related funds. Per Reuters, the virtual currency can be deployed to quickly move money anywhere in the world without any central authority intervention, such as a bank or government. The market is pretty unregulated at the current level.
Whatever the SEC Decision, Bitcoin Rallies
Market watchers did not seem unsettled with the SEC decision. Bitcoin, in fact, is trading around $7,928, up more than 100% this year . Speculation that Cboe Global Markets Inc.'s proposal may win a nod had percolated through the crypto Internet sites, per Bloomberg. Such hype even without an ETF makes some crypto insiders believe that a regulated ETF is probably not "crucial to the success of the cryptosphere."