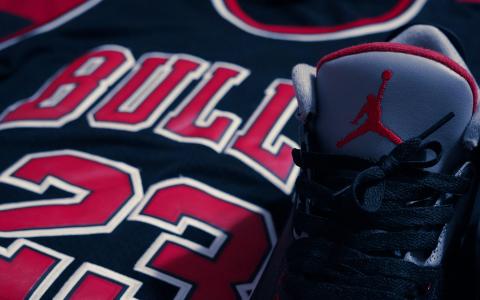 January 27, 2023
(Essentially Sports) - Michael Jordan and Juanita Vanoy's divorce was a very extensively covered topic back in 2006. The divorce settlement of $168 million remains one of the biggest in American history.
Being arguably the greatest basketball player of all time, Jordan couldn't hide from the world. However, Juanita pulled back from the public eye for a long time before finally showing up years later.
Even though it was a well-publicized split, the two don't share any bad blood between them. After the divorce, Juanita had plans for herself and her kids. However, they didn't come to fruition. "I thought I'd open my own business," Juanita said. She continued, "But it was important for me to remain in my kids' lives as much as possible, even through college. And that required a lot of time."
Michael Jordan and Juanita Vanoy went their separate ways
While Jordan moved on and found love once again, Juanita took care of the children. MJ got married to model Yvette Prieto and the couple share twin daughters together. After his infamous stint with the Washington Wizards, Jordan became part-owner of the Charlotte Hornets in 2006.
On the other hand, Vanoy focused on collecting art. She also serves on the board of Reel Beauty Inc., a Chicago non-profit that mentors young girls. She is also the co-founder of the charity Michael and Juanita Endowment Fund.

Even though they rarely talk to each other now, their kids are at the forefront of every conversation that they have.
Juanita wanted a simple life
During her first interview after the divorce, Juanita revealed many things. "I wanted to simplify my life. I got off boards, I downsized the way I lived," she said, "I had to because I wasn't going to be in a huge house."
Juanita continued, "I really looked forward to the basic things: my children and my good friends." Jordan and Juanita share three children together; Marcus, Jeffrey, and Jasmine.
They are proud grandparents now. They can be seen on the occasional social media post. What are your thoughts on Juanita wanting to start her own business with the $168 million divorce settlement? Let us know in the comments.

By Pragya Vashisth
January 19, 2023