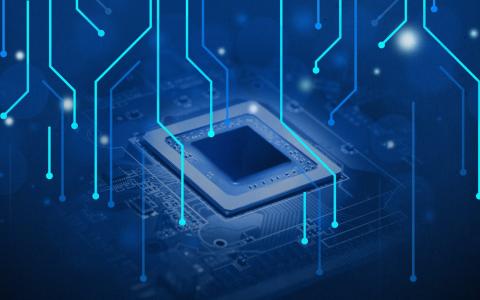 May 24, 2023
(Bloomberg) - Bank of America's Savita Subramanian says the US stock market should stop worrying so much that the current rally is too narrowly focused, and that big tech shares can still do fine if their duration risk is shortened.
"Narrow breadth is not a precursor for doom and gloom," the firm's head of US equity and quantitative strategy told Bloomberg Television's Surveillance on Tuesday. "It's kind of a false negative. When you look at valuations right now, they look high, which is another reason nobody wants to buy stocks. But valuations generally look high when you're in an earnings recession, which we are in right now. I think that when you look at the equity risk premium for stocks, it could actually go lower."
Many market participants have voiced concern that the mega-cap tech stocks have driven the S&P 500's gains of late. While those worries have pushed investors into traditional safe havens like Treasuries, Subramanian says there's a case to be made for a rally in cyclical stocks that have underperformed.
The average investor has favored defensive stocks over cyclicals, she says, but some of those "unloved cyclicals" won't be pummeled in what she expects will be "not such a bad recession." Subramanian considers big tech as more cyclical, despite a growing market perception that those megacaps should be seen as defensive.
Investors may want to move cash into big tech again if the shares start providing more money upfront, according to Subramanian, although she acknowledged that may not happen for some time.
"A lot of these big tech companies offer great growth way out in the future. So they're going to get hurt harder by changes in the cost of capital," she said. "What some of these companies are doing is acknowledging that they're too big to grow as quickly, so they're returning cash and shortening their duration."
Higher Quality
Cyclical sectors have become higher quality, she said, pointing to capital-deprived energy, metals, and financials companies.
"These companies had to basically get disciplined, figure out how to become self-sufficient. And today, I would argue that they're higher quality than a lot of these so-called secular growth plays that have just had a free ride from cheap capital, globalization, all of these sort of low quality sources of growth," she said.
In a note on Sunday, Subramanian raised her year-end target for the S&P to 4,300, about 2.6% above Monday's close and up from her prior target of 4,000. In the interview, she noted that 4,300 is not far from "where we are today."
By Carly Wanna and Tom Keene
With assistance from Jonathan Ferro