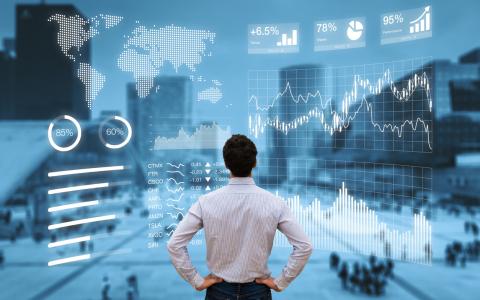 December 13, 2019
(MarketWatch) All is merry and bright.
Fresh records for stocks and the start of a Santa Claus rally—typical late-year gains for stocks around the holidays—look to be in the offing as hopes rise that a phase one trade deal will be announced soon. That's as another lingering concern for markets may have just been swept away—the U.K. Conservative Party cruised to victory and smoothed the path for a long-delayed Brexit. 
Such optimism fits in with our call of the day, from investment firm BTIG's chief equity and derivatives strategist Julian Emanuel, who appears to have the most bullish S&P 500 forecast on Wall Street—3,450 by the end of 2020. 
"It's absolutely shocking to us that it's the most bullish forecast on the Street. And the fact that it is the most bullish leads me to believe that we're probably going to be too low," Emanuel tells MarketWatch in an interview. 
His upbeat view is based on a strongish economy and a Federal Reserve that is "clearly committed" to seeing inflation move higher, which means the economy may run above potential growth for a while. Then there is the historical data that shows the years that follow 20% or more tend to average returns of 14.3%, says Emanuel. 
And if the rumored trade deal materializes, it means the S&P may reach his upper year-end target of 3,950 "particularly if there is upside to the deal being 'bigger' than the market expects," he said. 
As well, the recent advent of zero-fee online stock trading from Charles Schwab and others has made the media and investors "focused on the idea of investing once again." That may just combine with an end-of-the-bull-market run where investors have historically piled into assets, he says.