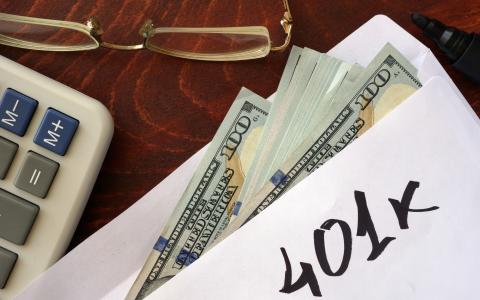 January 4, 2018
(401k Specialist) Income is the outcome. It's cliché but incredibly true.
New research from Voya Financial finds (unsurprisingly) that people who work with a professional are significantly more prepared for a range of financial decisions in retirement compared to those who go it alone.
This is especially important when markets are strong, as many overconfident do-it-yourselfers find themselves far short when markets turn.
"Americans are all very focused on that magic number—the amount you need to save to maintain your lifestyle in retirement—but there are many important aspects of retirement planning beyond the financial," James Nichols, senior vice president of Voya Financial's Customer Solutions Group, said in a statement.
"Advisors help clients take a broad view of their retirement and prepare for a fulfilling life when they stop working fulltime. This process includes discussions about how they will fill their days with activities and where they might want to live."
Several key findings from Voya's research are:
Calculating Income and Expenses
Many pre-retirees don't realize that budgeting can begin approximately 10 years before retirement, or around age 55.
Voya's research showed that individuals without an advisor are postponing the budgeting process, sometimes until the same year they retire.
Financial advisors can provide guidance so that people are prepared for daily spending decisions, health care costs and other living expenses in advance of retirement.
Fully 94% of individuals surveyed who work with an advisor feel at least somewhat prepared when it comes to making decisions about estimating their monthly income in retirement.
On the other hand, 42% of individuals surveyed without an advisor don't feel prepared at all to make these decisions.
Recalibrating Investments
Voya's research identified a significant gap between those who do and do not work with a financial advisor, in relation to knowledge of investment and retirement income strategies.
76 percent of individuals with an advisor plan to make adjustments to their investments leading up to retirement, compared to 35 percent of individuals who don't work with an advisor.
40 percent of individuals who work with an advisor plan to adjust their investments with a focus on protecting their assets, compared to 18 percent of those who do not work with one.
57 percent of people who work with an advisor feel very prepared when it comes to making decisions about withdrawing money from a retirement plan in a way that avoids financial penalties from withdrawing too early or too late, compared to only one-quarter (22 percent) of those who do not have an advisor.
Managing Lifestyle Changes
Financial advisors are preparing their clients not just for financial aspects of the transition into retirement but also for the social and emotional aspects.
Voya's survey research suggests that individuals who are not receiving advice from a professional are not adequately preparing for the impact retirement will have on many aspects of their lifestyle.
83% of individuals with an advisor have thought about how they will fill their time in retirement, compared to 56% of those without an advisor.
Nearly all (92%) of those surveyed who work with an advisor believe they should be thinking about housing in retirement, compared to 78% of their peers without an advisor.
26% of individuals with an advisor have saved money to cover the cost of housing/eldercare expenses or have purchased a product like long-term care insurance. Only 9 percent of individuals who do not work with an advisor have taken these steps.