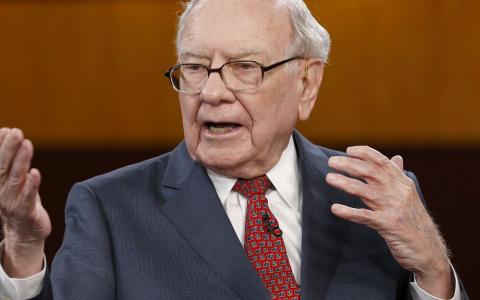 February 10, 2019
(Market Realist) Among Berkshire's top holdings as of the end of the third quarter of 2018, Apple turned out to be one of the worst performers in the fourth quarter last year.
In October, investor David Einhorn's hedge fund, Greenlight Capital, revealed that it had sold all its long positions in Apple at $228 per share on August 31. In August last year, Apple was trading on a bullish note, and in the coming months, the stock fell sharply after posting its 2018 high of near $233.47. In August, Apple posted a high of $228.87, very close to Einhorn's exit price.
While talking about his company's exit from Apple, Einhorn noted, "We ultimately sold because our differentiated thesis from 2011 has become consensus. We are somewhat worried about Chinese retaliation against America's trade policies," CNBC reported.
Greenlight Capital's exit from long positions in Apple near its 2018 high looks like a smart move, as many concerns—including falling iPhone sales in China—started to take a toll on its stock in the fourth quarter of 2018.
In contrast, Buffett's Apple position swelled to an all-time high at the end of the third quarter last year. However, Buffett might not be completely wrong about Apple.
Buffett's verdict on Apple in the fourth quarter
Without knowing about Buffett's initial Apple investments, one might think that his decision to buy Apple was wrong. However, this might not be entirely true. In May 2016, Buffett revealed that Berkshire had bought 9.8 million Apple shares. It was at this time that Apple stock was trading on a mixed to negative note for the fifth consecutive quarter.
By the end of the second quarter of 2016, Apple had fallen to $95.60, as it had fallen ~23.8% in the previous year. Nonetheless, Buffett turned out to be right: Apple stock surged nearly 136% in the next nine quarters combined.
We can't ignore the fact that Apple's product sales have struggled lately, but solid and consistent growth in its Services segment's revenue could be a ray of hope for investors.
Apple fell ~30.1% in the fourth quarter of 2018. As a result, it fell ~6.8% in 2018 after gaining 10.0% and 46.1% in 2016 and 2017, respectively. Last year, the S&P 500 Index  and the NASDAQ Composite Index fell 6.2% and 3.9%, respectively.
It will be interesting to see Buffett's next move on Apple and Berkshire Hathaway's next filing, which is expected by February 14.