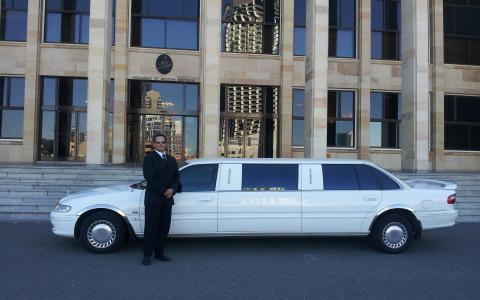 November 20, 2023
The ultra-wealthy have the means to access almost anything, yet certain exclusive experiences and items remain elusive. To cater to these high-end demands, banks and wealth managers often go the extra mile, facilitating access to sold-out events and luxury goods for their elite clients.

For instance, clients willing to pay premium prices for sought-after Taylor Swift tickets or desiring private jet charters and personal shopping services frequently turn to their advisors for assistance. These advisors often leverage their networks or engage specialized vendors to provide these upscale services around the clock.

While lifestyle advisory services may not be the primary factor in attracting clients to a particular firm, they play a significant role in building loyalty. Morgan Stanley's Valerie Wong Fountain, who heads the bank's family office resources, emphasizes the importance of offering additional resources to ultra-high-net-worth clients. By assisting clients with unique experiences or connecting them with top medical specialists, Morgan Stanley strengthens its relationship with clients beyond just managing their investments.

Most financial institutions outsource these luxury concierge services, often unbeknownst to clients. For example, Morgan Stanley offers its clients with substantial non-retirement assets access to over 60 specialist providers. These range from college admissions counseling to medical evacuation services, often at preferred rates.

Grace Yoon at Rockefeller Capital Management highlights that their focus is also on privacy and cybersecurity. They refer clients to security providers for comprehensive safety assessments, including property checks and digital security audits.

Many banks prefer to white-label these services, presenting them as part of their own brand, explains Gaby Stanley of Ten Lifestyle Group. This approach enhances brand loyalty and creates a seamless experience for the client. Ten Lifestyle Group, which serves clients from various financial institutions, handles a wide array of requests. These range from organizing extravagant birthday celebrations and securing exclusive event tickets to arranging unique experiences like an elephant procession for a wedding.

For clients like those of private-bank advisor Paul Yates, specialized services are often tailored to their unique lifestyles. Yates, based in Fort Lauderdale, a hub for yacht owners, prides himself on resolving challenges specific to this affluent group. His ability to secure marina spots during high-demand events like the Miami Super Bowl or connecting clients with luxury yacht accessories exemplifies the bespoke nature of these services.

However, Yates emphasizes that the essence of exceptional service lies in availability and responsiveness. The effectiveness of a wealth advisor is often measured not just by the ability to deliver extravagant perks but by their commitment to providing attentive, personalized service. This approach, akin to a 'white glove' service, is paramount in meeting the sophisticated needs of high-net-worth clients.