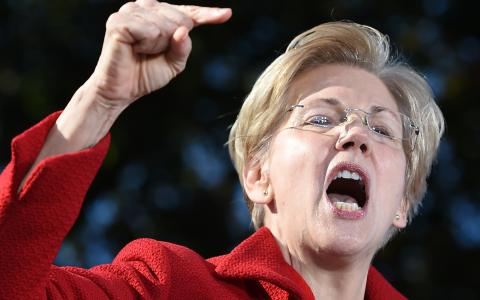 August 25, 2019
(Newsmax) Billionaires are getting behind the 2020 race with their checkbooks. Candidates battling it out for the Democratic nomination are looking to bring in donations in whatever way possible, and are gaining the support of the wealthy in the process.
According to the most recent filing with Federal Election Commission, the 20 Democratic candidates that debated last week in Detroit received donations from 67 billionaires, and their family members, Forbes noted. Some chose to divide their donation among several candidates while others, like Bill Gates, stood behind just one contender.
So, which of the Democratic presidential candidates have received the most backing from billionaire donors? Forbes ranked them by number of billionaire donors:
Pete Buttigieg: 23 billionaire donors. The 37-year-old mayor of South Bend, Indiana, has gained the support of prominent names that include the likes of record label exec David Geffen and the IAC chairman Barry Diller.
Cory Booker: 18 billionaire donors. Tech billionaire Bill Gates, Google CEO Eric Schmidt, LinkedIn founder Reid Hoffman, and former Estée Lauder CEO Leonard Lauder are just some of the names writing checks for the New Jersey senator.
​​​​​​​Kamala Harris: 17 billionaire donors. Backing the California senator is "Star Wars" creator George Lucas, Laurene Powell Jobs as well as donors from further afield, including Cox Enterprises heir James Chambers and hedge fund billionaire Marc Lasry.
​​​​​​​Michael Bennet: 15 billionaire donors. The rich and famous who are getting behind the Colorado Senator includes the likes of hedge fund billionaire Jim Simons and Baupost Group CEO Seth Klarman.
Joe Biden: 13 billionaire donors. Warren Buffett and Eric Schmidt are among the wealthy who have declared their support to the former vice president by opening their checkbooks.
​​​​​​​Beto O'Rourke: 9 billionaire donors. Over in Texas, investor Robert Bass and former hedge fund manager John Arnold are among the billionaires opening their checkbooks for Beto O'Rourke.
Amy Klobuchar: 8 billionaire donors. The Minnesota Senator received donations from prominent names including Stewart Resnick and Jonathan Gray as well as the support from multiple members of the billionaire Pohlad family.
Jay Inslee: 5 billionaire donors. Supporting the Washington governor's campaign is Connie Ballmer, who is the wife of Microsoft CEO Steve Ballmer, as well as Marsha Laufer, the wife of Renaissance Technologies co-founder Henry Laufer.
Kirsten Gillibrand: 4 billionaire donors. Democratic donors Reid Hoffman and Jonathan Gray have joined real estate billionaire David Walentas in backing Kirsten Gillibrand.
Elizabeth Warren and John Delaney: 3 billionaire donors each. Supporting Elizabeth Warren is Theresa Preston-Werner, wife of Github founder and former CEO Tom Preston-Werner, and Susan Pritzker, the wife of Hyatt heir Nicholas Pritzker, II. Meanwhile, donating to John Delaney's campaign is private equity investor Sam Zell as well as Judy Dimon, the wife of JPMorgan Chase CEO Jamie Dimon.
Four democrats have zero billionaire donors; they are Bernie Sanders, Julian Castro, Bill De Blasio, and Tim Ryan.