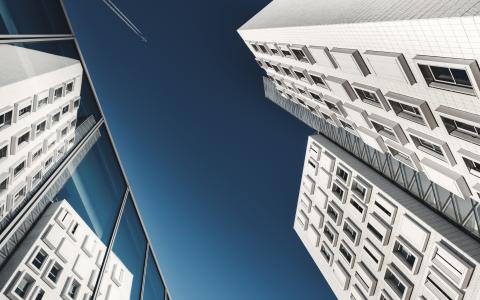 March 12, 2010
With bank failures running at their highest level in nearly two decades, those holding fiduciary accounts may cause problems for advisors who recommend them should the bank fail.
Experts recommend wealth managers conduct due diligence before sending a client to a bank's trust dept.
With 700 banks still on the FDIC's secret "problem list" and banks getting shut down on almost a weekly basis, the financial sector is still in its worst shape since the early 1990s.
But until recently, relatively few people worried what would happen if fiduciaries started failing along with banks.
FDIC spokeswoman LaJuan Williams-Young told me, advisors recommending a bank to hold client assets should be on guard.
The good news is that no federally insured financial institution with the legal power to operate as a trust company failed in either 2008 or 2009. However, this year five banks with trust assets have been taken over by the FDIC.
"There are definitely banks that have considerable problems and some of them have trust departments," she said.
She wouldn't single out any trust banks in particular, but said the ones the regulators have their eyes on generally have a lot of problem loans and a track record of enforcement actions against them.
Cracking the Code
L. Scott Walshaw, Nevada's former banking commissioner and regulatory advisor with Advisors Institutional, says sending a client to a bank that wind ups failing can affect the relationship. It's better to do some homework. Figuring out which banks are in bad shape can be a matter of "reading the tea leaves," but he gave me more specific pointers for spotting serious trouble ahead of time.
While most of the steps leading up to the FDIC taking a bank over are hidden from the public, a bank usually gets an official cease and desist order—usually a last warning to clean up its lending habits and beef up its balance sheet. If it fails to comply or improve on its own, it's a strong candidate for getting sold off.
These orders are part of the public record, so anyone can check the FDIC website to see whether a bank's condition has deteriorated to that point. So far this year, 40 banks have gotten the orders, but only 7 have had trust departments: Cowlitz Bank in Longview, WA; First Security Bank & Trust in Norton, KS; State Bank of Burnettsville in Burnettsville, IN; Clarke County State Bank in Osceola, IA; Security State Bank in Scott City, KS; Bank of Smithtown in Smithtown, NY; and Citizens Union Bank of Shelbyville in Shelbyville, KY.
All have relatively small trust departments. The biggest, Cowlitz Bank, has a total of $70 million in fiduciary assets.
Knowing the Risks
When a federally insured fiduciary fails, its trust accounts are currently protected up to $250,000 per qualified beneficiary, LaJuan Williams-Young at the FDIC says.
While that may scare some advisors whose clients have put millions of dollars in stock or real estate into trust at a weak bank, it may not necessarily be a big deal, Scott Walshaw told me.
That's because the FDIC insurance limit only applies to products issued by the bank that failed. Certificates of deposit held within the trust account are subject to the $250,000 limit. Stocks and real estate aren't.
As long as the assets are managed properly and your clients' trust bank is FDIC-insured, Walshaw says, it won't matter whether it fails or not. The fiduciary assets simply roll over to the financial institution that takes it over and, as Walshaw puts it, "Nobody's even going to get a haircut."
In the worst case scenario, he says, the FDIC will simply liquidate the bank and turn insured cash and other assets back to the outside trustee, who now needs to find a new trust company.
"Other than perhaps the inconvenience of having to move from one institution to another—which is normally done for you by the FDIC—that's it," he told me. "There's really little if any risk to the beneficiaries as long as the limits are satisfied."
However, some experts warn that failure to satisfy the limits does expose advisors to some degree of reputation risk if the bank fails.
According to a report the Virginia State Bar Association did a few years ago, lawyers may not be immediately liable if trust assets are lost in a bank failure; after all, there are hundreds of non-FDIC-insured trust companies out there, and some legal precedent for holding the advisor blameless when those companies go under.
Still, James Barr, the association's ethics counsel, warned Virginia lawyers that leaving even a small part of their clients' assets in weak banks outside the FDIC's protection can damage their reputation and isn't really good practice.
"Regardless of possible malpractice or disciplinary exposure, good lawyers take reasonable measures to prevent or mitigate financial loss to clients," he said.
Trusts not the Problem
In any event, banks with trust departments tend to be more stable than those that focus exclusively on lending. Nobody I talked to had ever heard of a trust department dragging down a bank.
Usually, it's the other way around, says Mike Heller, president of a company called Veribanc, which provides independent bank safety ratings.
"Most of the FDIC-insured trust companies have a much broader portfolio," he told me. "I don't know of a single bank that's failed because of the trust department."
For Northern Trust and other huge trust banks that analyst Dick Bove at Rochdale Securities covers, the trust business itself is not part of the problem. The big risk to worry about is litigation, he says.
"Unless the bank gets sued for things that have to do with trust activity, the trust department isn't really in a position to create risk," he told me. "If anything, trust accounts can help a bank weather the credit cycle by giving them earnings when the lending market does poorly."
Scott Martin, contributing editor, The Trust Advisor Blog. Steven Maimes contributed to the research and editing.