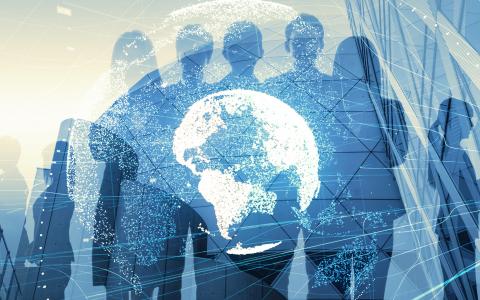 May 12, 2020
At this point, there is no doubt that COVID-19 has had and will continue to have a large impact on normal life. Whether its reflected in the economy and the millions currently unemployed due to the crisis, the quickened advancement of the digital age on work environments, or face coverings and social distancing, the impact of coronavirus has been felt across the globe.
For advisors, it is now time to start wondering about the future. What will the wealth management landscape look like when the virus finally passes?
This question needs serious pondering from next gen advisors. How will advisors interact and advise clients in the future? How will our working environments be changed? How do we come out stronger on the other side of the pandemic?
The Digital Advance
Location-independent, digital client/adviser relationships are now becoming standard. While many still enjoy the comfort of in-office meetings finished with a handshake, those types of interactions are currently not possible, and in reality wealth management was moving away from them already.
Consumers are already becoming more and more comfortable meeting advisors via digital services such as Zoom. There's a plus here for everyone, as it allows all to be in the comfort of their home. And digital meetings aren't going anywhere. Millennial and Gen-Z will soon become those in control of wealth and they are already comfortable with digital technology.
The question now is, what are the implications of a digital advisory landscape and how can advisors prepare for it in the coming weeks and months?
No longer will advisors be competing with similar firms in close proximity. The landscape is going national, possibly even international, so how does one differentiate themselves in an already overcrowded sector? Is it time to carve out that niche you've been considering for a while? What technology will you need to best serve clients in this new digital world? How will you acquire new clients?
Considerations
The advance of digital technology will force many advisors and companies to reconsider how they do every part of their business. From how to market in a digital world to how to attract top talent, the landscape will change. There will be a need to figure out the necessary technology infrastructure needed to become completely digital in the client-advisor space.
It's time to start thinking about the future and how to take the necessary steps to be stronger when you get there.