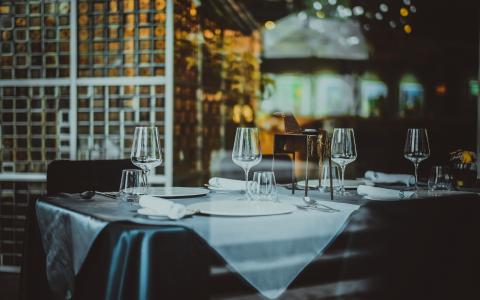 September 11, 2020
Wells Fargo Advisors and Merrill Lynch have announced limits on how financial advisors and brokers receive perks like meals out with clients or outside money managers.
Meals with prospective clients is a time-honored tradition in the advisor space, dating back to the sales culture that's at the heart of the business. But as the SEC continues to create and then enforce new standards of best practices, major firms like Wells Fargo Advisors and Merrill Lynch are rethinking the convention. 
Most recently, Wells Fargo Advisors elucidated its new policy on sending clients food during virtual meetings. The new standards really shouldn't come as too much of a surprise, but the firm made it clear that advisors must actually be on a Zoom meeting with their clients in order to buy them meals. The goal is to keep in compliance with Finra's guidance.
Merrill Lynch Wealth Management, meanwhile, is barring its 14,000 stockbrokers from accepting gifts, tickets or pricey meals from product wholesalers. In a widely reported memo released earlier this week, the firm said "third party product and service providers...cannot pay for gifts, meals and entertainment for employees."
The policy is to "avoid even the perception of a conflict of interest," the memo states.