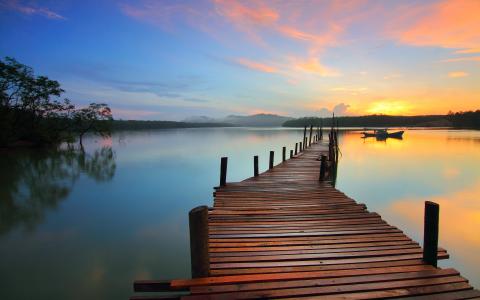 June 3, 2019
(luxury travel advisor) More than likely your clients have been on — or at least enquired about — wellness-focused trips. 
According to a report by the Global Wellness Institute (GWI) from November 2018, wellness tourism accounted for $639.4 billion in spending in 2017 and grew at twice the rate for general tourism from 2015 – 2017.
If that growth rate continues, it would mean more than $725 billion in expenditure in 2019. Even further, the GWI expects wellness tourism to grow at a faster rate through 2022.
At a projected growth rate of 7.5 percent, global wellness tourism expenditures will top $919 billion in 2022, representing nearly one-fifth of the global tourism market. The GWI projects 1.2 billion wellness trips that year. 
And there's hardly any wonder why this type of travel has become so prevalent. Wellness travel can assist in rest and rejuvenation, disease prevention and management, the discovery of healthy lifestyles, and finding transformative experiences, meaning, connection and joy.
In 2017, North America led in wellness tourism spending, while Europe took the top spot in total number of trips made.
Going forward, Asia-Pacific, the Middle East and North Africa, and Sub-Saharan Africa will see the most growth.
Despite the rapid growth in wellness travel, most of it is still conducted by "secondary wellness travelers" — people who seek to maintain their wellness or engage in wellness activities during any kind of travel — versus primary wellness travelers.
Why's all this good for advisors? Wellness travelers spend more per trip than the average tourist — and this holds true for both domestic and international travel.
In 2017, international wellness tourists spent $1,528 per trip on average, 53 percent more than a typical international tourist. For domestic travelers, the difference is even more stark: $609 per trip, 178 percent more than a typical domestic tourist.
The time's come to familiarize yourself with brands and destinations that have unique wellness offerings. This "trend" isn't going anywhere.