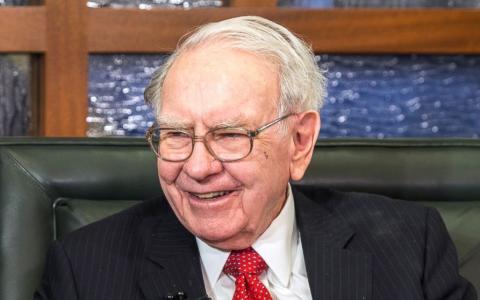 October 19, 2020
Joe Biden spoke to Warren Buffett about America's global leadership and boundless potential, the Democratic presidential nominee revealed at a virtual fundraiser on Wednesday.
"Just got off the phone with Warren Buffett, talking about how we have position unlike 50, 70, 80 years ago to lead the whole damn world in a way that no one else can," Biden told the group of Wall Street executives, according to Bloomberg.
"There's no limit to America's future," the former vice president added.
Biden's comments echo the billionaire investor and Berkshire Hathaway CEO's relentless optimism about the country's prospects.
"Nothing can stop America when you get right down to it," Buffett said at Berkshire's annual meeting in May. "I will bet on America the rest of my life."
Buffett hasn't endorsed Biden, despite supporting Democrats in recent years. He threw fundraisers for Barack Obama in 2011, and campaigned for Hillary Clinton in 2016, once taking the stage at a rally to blast Donald Trump's business career, excuses about his tax returns, and disrespectful treatment of others.
Buffett may have shied away from supporting Biden out of concern that Trump voters would boycott Berkshire's businesses, Yahoo Finance's Andy Serwer said on Wednesday. Buffett could be especially worried about a consumer backlash when the pandemic is already weighing on his company.
This article originally appeared on Business Insider.